AUSTRALIAN BANANA GROWERS' COUNCIL
Representing the Growers of an Australian Icon
AUSTRALIAN BANANA GROWERS' COUNCIL
The peak industry body for growers of australia's favourite fruit
AUSTRALIAN BANANA GROWERS' COUNCIL
The peak industry body for growers of australia's favourite fruit
STRONG HISTORY,
BRIGHT FUTURE
For more than sixty years, the Australian Banana Growers' Council has led and represented banana growers, with the aim of ensuring a profitable and resilient industry future. The ABGC is the only organisation solely focussed on producers of Australia's favourite fruit. As the national industry development body, the Australian Banana Growers' Council runs several grower focussed projects and advocates on behalf of banana farmers across the country. The ABGC's vision is to enable their members – and the industry more broadly – to maximise innovation and opportunity.
BMP
MEMBERSHIP
BETTER BANANAS
BETTER BUNCH
PANAMA TR4 PROTECT
BMP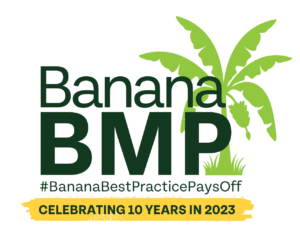 The Banana BMP helps growers to self-assess their environmental practice against the wider industry. The Banana BMP was written by growers, for growers and can help demonstrate our industry's ongoing improvements in the areas of soil health and nutrients, sediment control and pest management.
MEMBERSHIP
BETTER BANANAS
BETTER BUNCH
PANAMA TR4 PROTECT
The ABGC advocates for the banana industry on issues including Panama TR4, imports and other biosecurity matters, worker access, best management practice, supply chain issues and more. In addition, the ABGC also makes representations to Hort Innovation on levy investment in R&D and marketing.
ABGC members help guide our policy positions and key decisions relating to these matters and more. We encourage you to pick up the phone at any time to discuss what's important to you and how we can help.
The Australian
Banana Industry
Bananas have been grown commercially in Australia for more than 100 years. Now, more than 90% of Australian households purchase bananas and production is worth almost $600 million.
subscribe to grower e-bulletins