More than five million bananas are eaten every day in Australia. Find out more about the industry behind the much-loved fruit. 
95 per cent of Australian households bought bananas in the financial year ending June 2021, with supply per capita sitting at 16kg.
Bananas also represented the highest percentage of fresh produce dollar sales (7.7%) in the 2022 Produce Plus – Nielsen IQ Top 20.
Queensland accounts for 94 per cent of Australia's banana production, with almost all of that in North Queensland. The major growing regions are the Cassowary Coast (Tully, Innisfail and Kennedy), the Atherton Tablelands, and Lakeland, north of Cairns.
The Cavendish banana accounts for approximately 97% of production. Lady Fingers represent about 3% with other varieties including Red Dacca, Goldfinger, Sucrier, Ducasse and Plantains sitting at less than 1%.
Australian growers sold almost 362,000 tonnes of fresh bananas in 2020/21 (levy-based figures). Production was valued at $597m.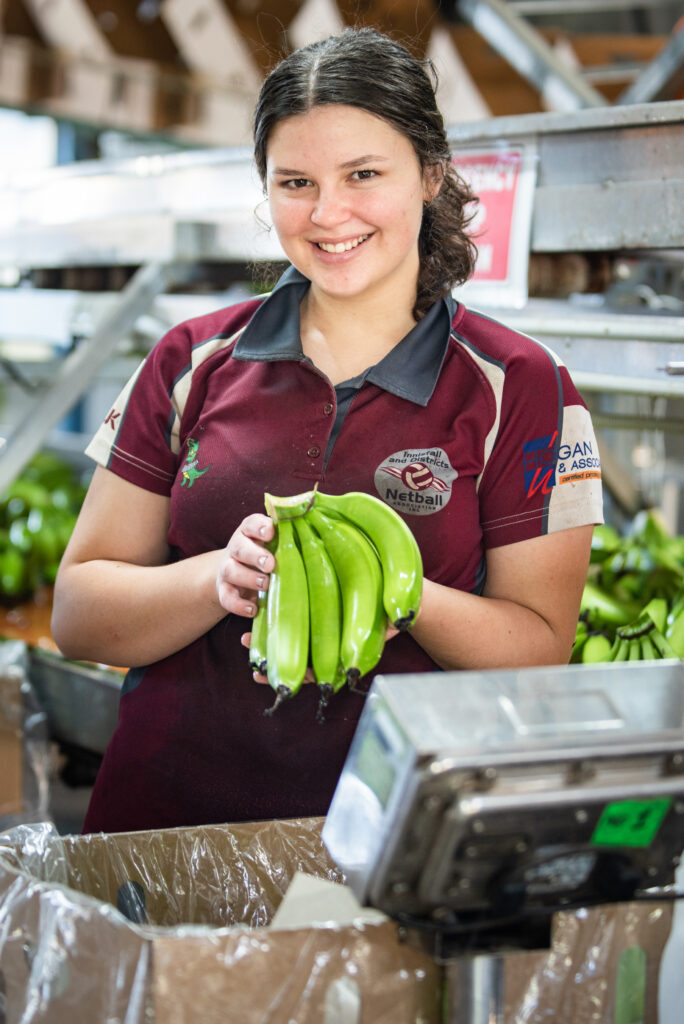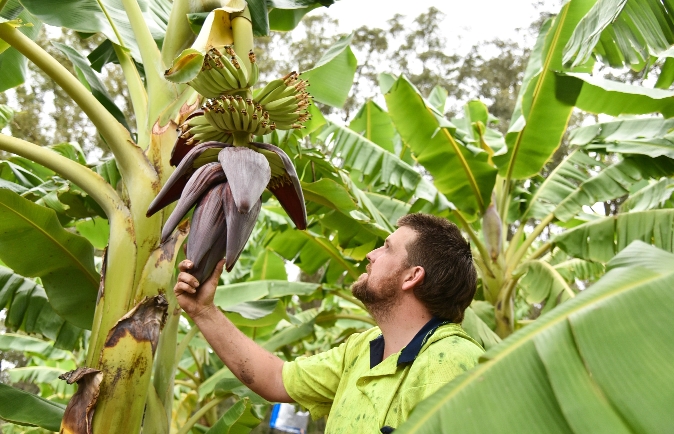 Australians eat 5,000,000 bananas every day (enough to have a banana road from Melbourne to Sydney).
Bananas are always bent due to a phenomenon known as negative geotropism. Once developed, instead of growing towards the ground, bananas turn towards the Sun. The fruit continues growing against gravity, giving the banana its familiar curved shape.
Despite their firm texture, bananas are composed of 75% water. That's more than the human body which is 60% water.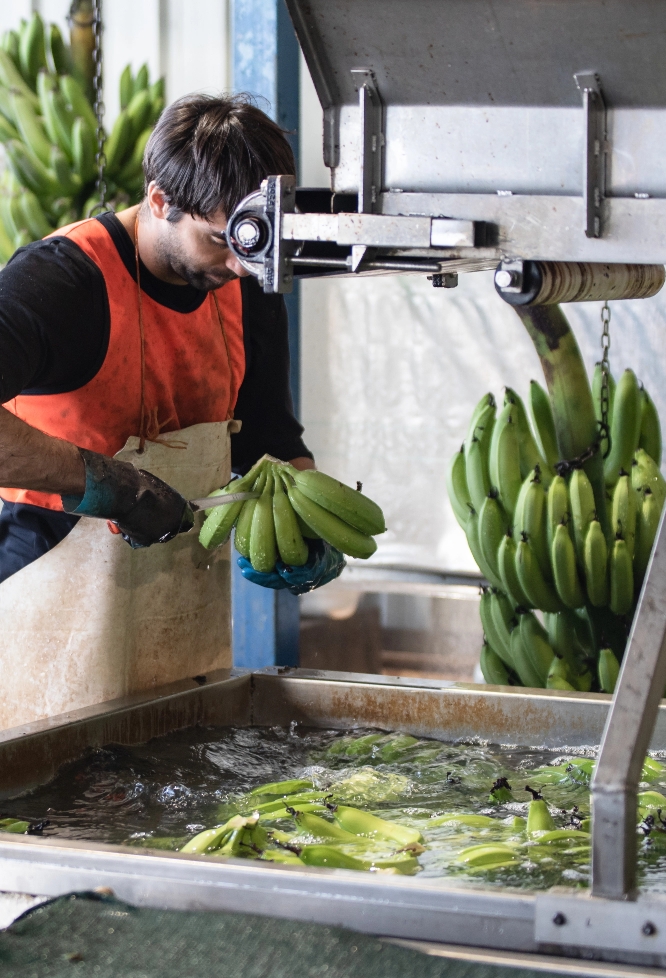 Based on 2020/21 compulsory levy figures, the national industry sold 362 tonnes of bananas.
Fresh supply was valued at $597m, with retail valued at $652m.

In November 2018, Pinnacle Agribusiness released the Banana Enterprise Performance Comparison, funded by Hort Innovation. It noted the farm gate value from the 2016/17 production of 414,000 tonnes was $679m. This delivered a $1.3 billion contribution to the economy.
The Banana Enterprise Performance Comparison showed the industry supported more than 18,000 full-time and part-time jobs (including supply chain) in Australia.  
The banana industry is the major economic driver and employer in Tully, Innisfail, Mareeba, Kennedy, Lakeland and Carnarvon.
The following table shows significant increases in Queensland as the dominant producing State, over the last two decades.

*Cyclone Olwyn destroyed Carnarvon's production and the Freckle eradication program meant all NT banana plants in the Top End were destroyed.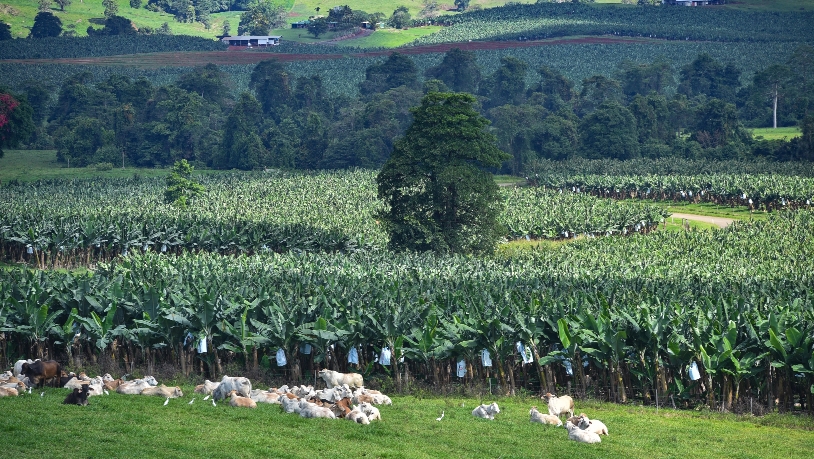 In Australia, bananas are grown in both tropical and subtropical regions. This ensures the industry is diverse in terms of:
the geographical location of banana farms
farming practices
the size and type of farms that grow bananas
banana varieties and
the flavour of the bananas grown
The tropical banana-growing regions of Queensland produce most of Australia's bananas. These regions are in north Queensland – mainly in the Tully and Innisfail areas. Other tropical production areas are in the Northern Territory and the northern parts of Western Australia, at Kununurra.
Subtropical bananas are grown in northern New South Wales and southern Queensland – from south of Coffs Harbour in New South Wales north to Bundaberg in Queensland – and in Carnarvon in Western Australia.
All fresh bananas available in Australia are grown here – there are no imports due to the plant pest and disease threats these would pose to our local farms.