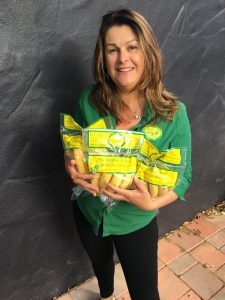 An Australian banana business manager has shared a subtropical marketing success story at a prestigious conference in Turkey.
Doriana Mangili, from Sweeter Banana Co-Operative in Western Australia, presented at the International Horticultural Congress in Istanbul, held from August 12-16.
The event connects industry representatives from across Europe and Asia, with a strong focus on research and innovation.
The ProMusa Symposium took place as part of the Congress and focussed on growing and marketing bananas under subtropical conditions.
Sweeter Banana Co-Operative created its own niche market, using the Carnarvon fruit's sweet flavour to develop unique products and educate consumers.
Matt Weinert, Industry Development Officer from the NSW Department of Primary Industries, also presented at the Symposium, giving a keynote address on banana diversity in the subtropics and presenting a paper called 'A simple cold tolerance test for bananas.'
You can read more about the Istanbul experience in the December edition of Australian Bananas.