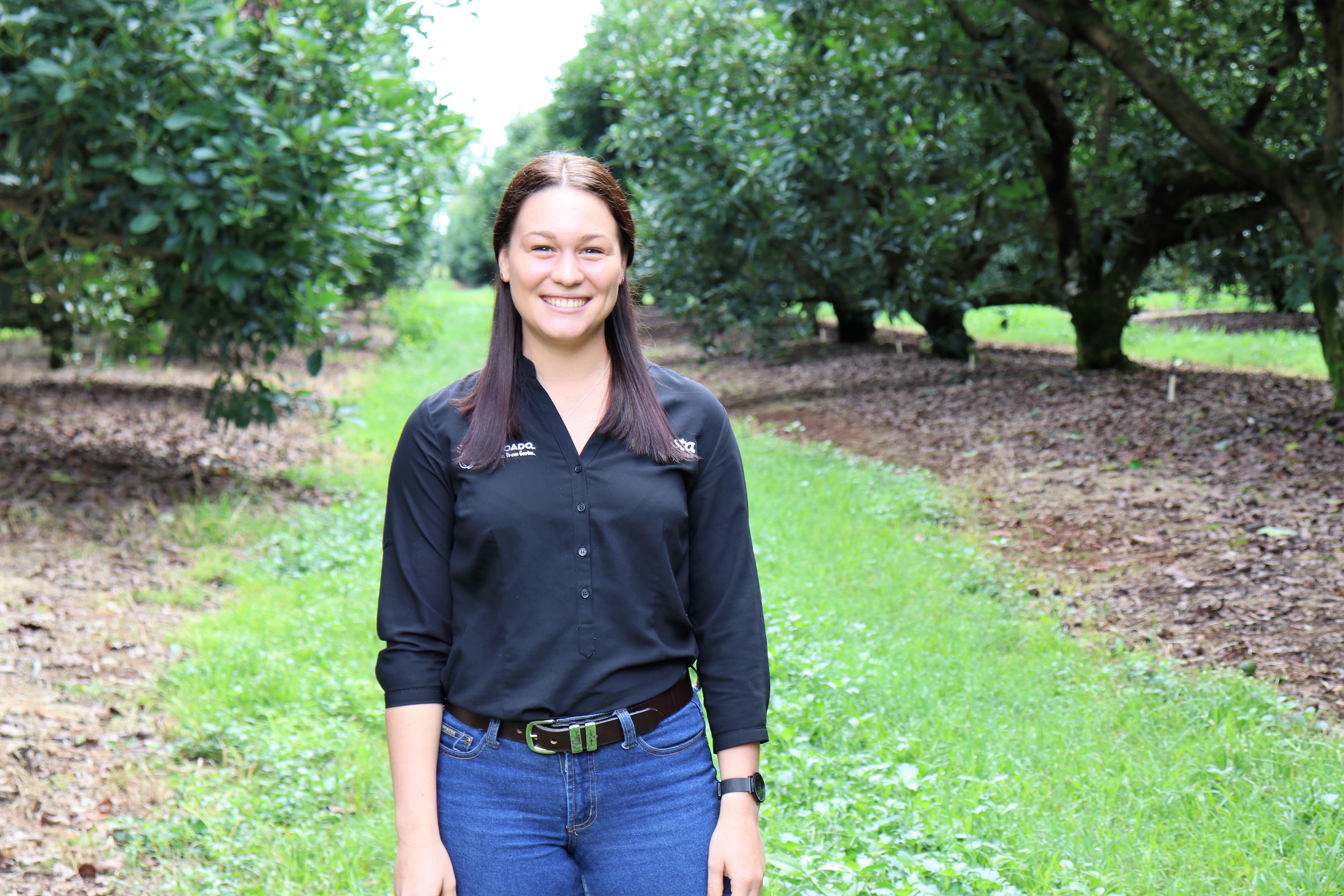 Nicola MacKay might be wrapping up her stint as the Mort Johnston scholar, but it's likely this won't be the last time you read about her in the Australian Bananas magazine.
The past twelve months of industry experience have only enhanced her passion for bananas, giving her an insight into both biosecurity and plant breeding.
"I've been privileged to spend time with both Howe Farming and Mac Farms, participating in a range of activities including sorting and clustering, stringing, packing, agronomic activities and tissue culture," Ms MacKay said.
"I was able to further my knowledge in processes relating to biosecurity and the sampling of plants, as well as seeing first-hand the devastation and potential of Panama tropical race 4."
Ms MacKay, who was eligible for the scholarship through her study at the University of Queensland, examined current TR4 management techniques, focussing on prevention and limiting the spread.
She also investigated current research in this space, particularly work that has looked at introducing single-gene resistance into Cavendish cultivars.
"This could be viewed as a major area for a young person coming into the industry to develop further – not only to find a resistant variety but one that has good agronomic traits," she said.
At Howe Farming, she had first-hand experience of the entire tissue culture process: "From retrieving the core of the banana plant in the paddock, to the protocol in the lab of washing and decontamination, before plating to grow."
Ms MacKay is currently working as an agronomist on avocados with Costa Farms and will venture into bananas soon.
"I would highly recommend the Mort Johnston Scholarship for young people coming into the banana industry," she said.
"I am looking forward to working in this industry among others who work tirelessly for a brighter future."
Ms MacKay thanked the Johnston family and the Australian Banana Growers' Council for the opportunity.
Details about the Mort Johnston scholarship can be found on the ABGC's website www.abgc.org.au.