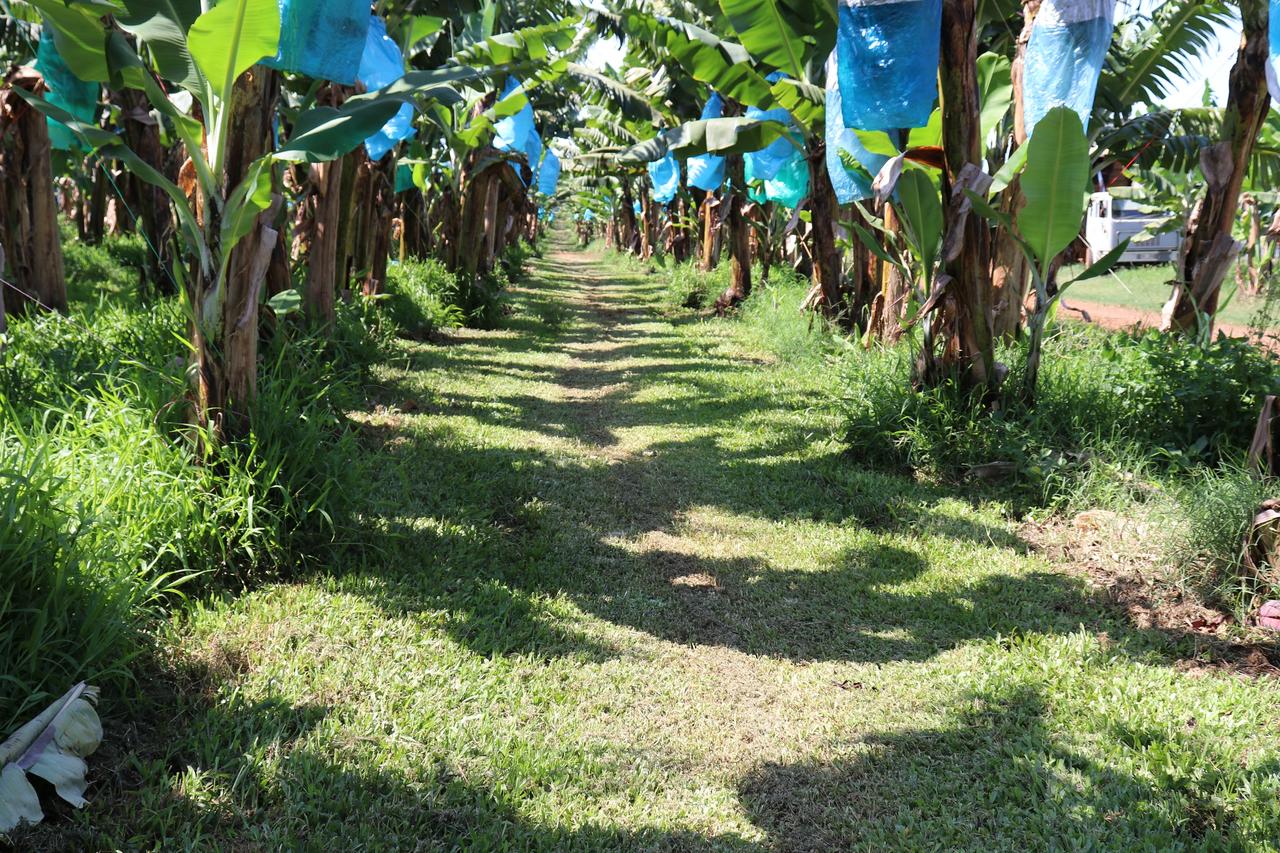 Maintaining full ground cover is an important goal for organic banana farmers Matt and Ben Abbott.
A high quality ground cover is a crucial component in reducing both nutrient and sediment loss from their farms.
In 2017, the brothers were successful in securing a grant from the Reef Trust III program to purchase a pivoting-head slasher for use on their Wangan farm.
As organic growers, the Abbotts don't use herbicides to control ground cover or weeds within their inter-rows and beds, so slashing is their primary way of keeping on top of things.
It is clear to see that this new slasher has been very successful. While their old slasher required two passes up each inter-row, a single pass is all that's needed with the new system. Using a combination of a central hinge and a pivoting head that tucks in when it senses a sucker, the slasher can reach right up to and around the stools without damaging them.
Whilst getting this technology to work in the unique environment of a banana paddock took some trial and error the results are clear to see. The Wangan farm has excellent ground cover that would be the envy of many banana farmers.
In fact, the slasher has been so successful that they are now looking to purchase a second one for their other farm in Mena Creek.