Sub-Tropic NextGen tour the North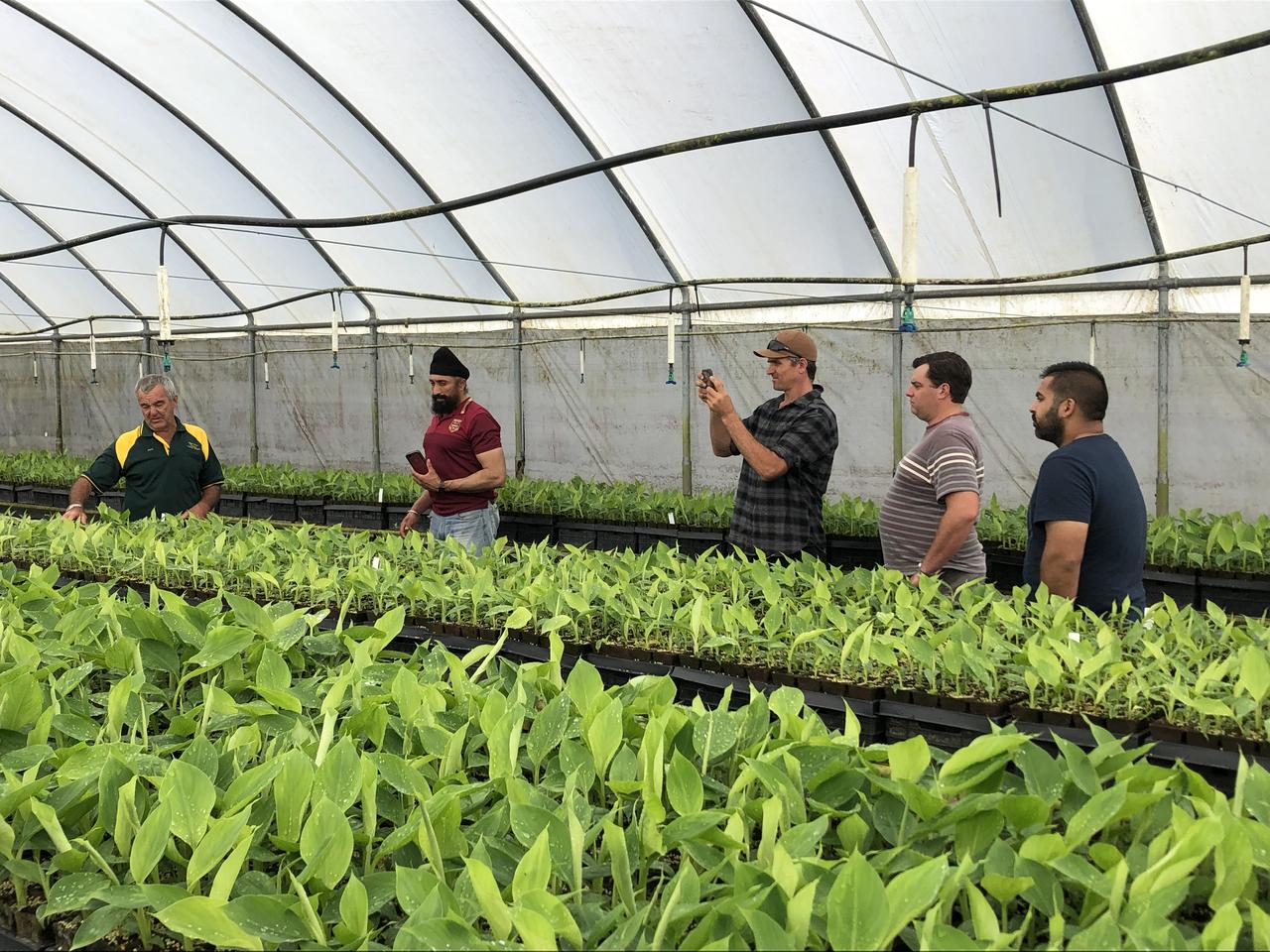 As part of BA16007, the subtropical development and extension project, a group of six subtropical Next Gen growers from New South Wales took part in a four-day study tour of North Queensland last month.
Co-ordinated by Banana Industry Development Officer Matt Weinert, the trip included tours of local banana farms, Mission Beach Tissue Culture propagation laboratory and nursery and South Johnstone research trial site, where they were shown the variety trial, innovation trial and nutrient rate trial. The group also caught up with more local growers attending the annual banana weigh-in at the Tully Show.
Mr Weinert said those involved in the tour had gained a great overview of the North Queensland industry.
"Everybody we visited was really welcoming. We've seen a big Lady Finger grower with Mick lnkester at Walkamin, we've seen a big Cavendish grower at Rock Ridge farming at Emerald Creek and we've seen the Grant's at South Johnstone who grow alternative varieties and there is a reasonable amount of interest in our group in growing alternative varieties.
"We also visited Mission Beach Tissue Culture and the young growers now have a better understanding of the whole tissue culture process. So they understand why you have to order your tissue culture 18 months out at least. And, to come here to South Johnstone, they've been able to see all the trials, so they understand the variety trials they are doing here, and also the innovation trials and just looking at potential ways to do things differently on their properties.
"But, one of the best things about the trip was also hearing the young growers discussing their growing issues and sharing the ways that they had solved them.
"When they've had a bit more time to reflect and a bit of time to think about it, it will be really interesting to see what they take back to their businesses."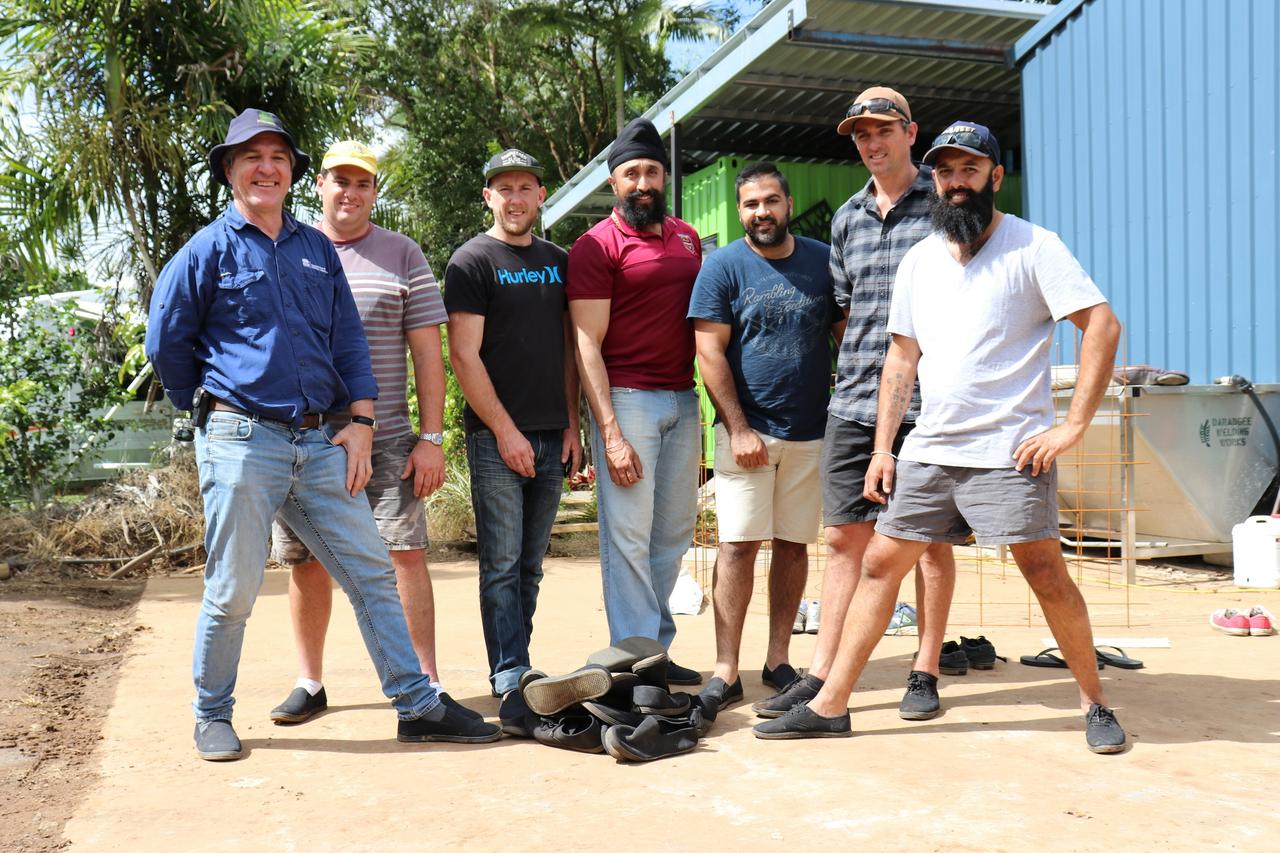 We asked each grower, "What did you get out of your trip North?"
"The best thing for me has been visiting the trial site here at South Johnstone. Just to see the different management practices and things that I can take back to the trial block at Duranbah. There are a few different things I can do in terms of the bunch management, and the sucker management definitely might change as well. So yes, very handy." Zac Mackeever, Tweed NSW, also manages Duranbah trial site.
"Seeing how bananas are grown up here. The trip's definitely been worthwhile. We've been lucky enough to see different operations, different set-ups with different varieties which is of interest to us because we grow different varieties where we are from, which fill niche markets, so it's been interesting to see how they grow them in their set-up." Daniel Molenaar, Mullumbimby NSW
"It was good to see how the big guys do things, (especially) the biosecurity. I could probably (take back) some of the biosecurity (back home). Other things I probably couldn't do on my scale, but it was good to see. The growers were really accommodating and let us have a good look around." Brian Singh, Coffs Harbour NSW
"The most educational thing I pulled out of the trip was probably the different varieties, being avocadoes, paw paws and bananas, going to a selection of different growers who do different varieties. It was more to see how people grow. More to see the difference between different climates and different structures. How people do things differently, everyone thinks differently and operates different. There are a few things that I'd take back that will probably change (like) my biosecurity. We've got fences, we've got dip stations, but I'd like to secure it a bit more and make it more like, 'this is an operating farm and we need to keep it as stringent as possible'." Joshua Tate, Coffs Harbour NSW
"From this trip I've learnt that I've got to be a bit more thorough. I guess back at home I've been overlooking a few things. Coming here you see it all working basically step-by-step, they break everything down and it makes more sense. I've probably been rushing a few jobs that I probably could take more time and a couple of jobs that I've just gone ahead and not really analysed the history of what I've done in past years, so it's just basically refreshed my memory. It's like presssing the reset button and think, hang on, I could do this better, I could tweak that, I could go home and maybe do this job more often and just trying to find that balance." Michael Singh, Coffs Harbour NSW
"There's a lot to take back and tell the growers (of Tweed BGA) to let them know what they actually missed out on, because what we were shown wasn't just one thing, we saw everything, from Lady Fingers, to Cavendish, to tissue culture to here at the research at South Johnstone. It opens your eyes up to seeing things like the cost of production (of tissue culture). People say 'I'm not paying $8 or something for a tissue culture plant because it is too expensive, but when you see the process of how it's all done you can work out why it is that expensive, for the time that goes into it. And when you go see a large packing shed, I call it a factory, the way it was cut, processed and how it all just keeps working.
"I'd like to thank Matt Weinert, Australian Banana Growers' Council and government for allowing us to have this opportunity to come up here and do this, because it wouldn't happen any other way. But, I guess mostly I've also got to thank those growers who allowed us to go on their farms. All the growers' farms we went onto they were warming, they allowed us to look at the plants, look at their packing sheds." Colin Singh, Tweed NSW, also President of the Tweed BGA.