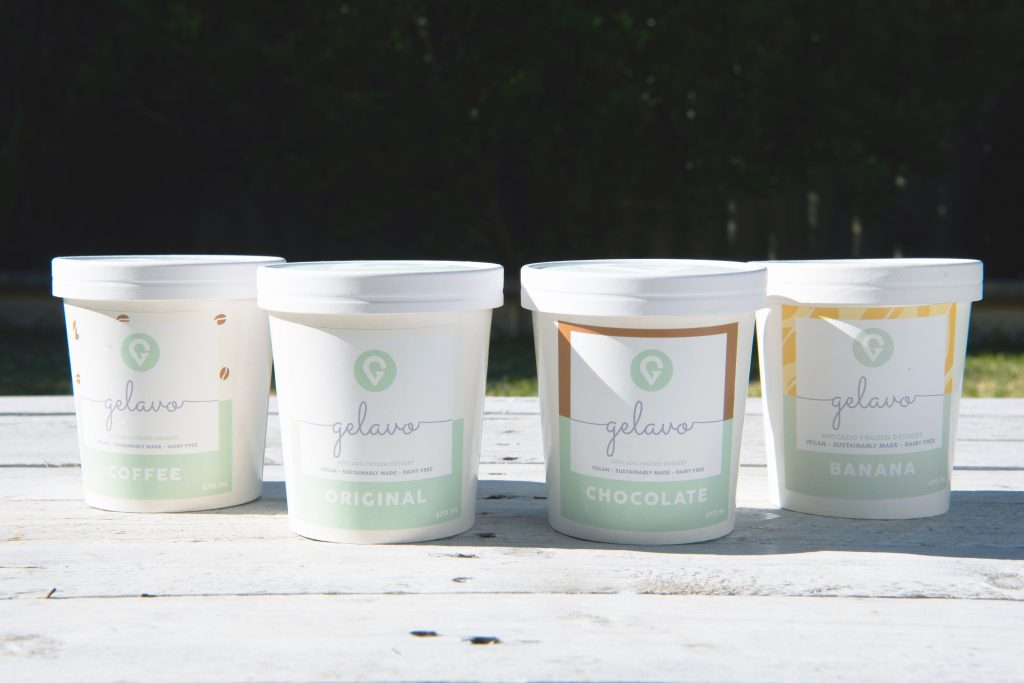 By Amy Spear
At this time of year, it's hard to think of a better treat than a tub of cold, creamy gelato.
But if you needed an extra reason to tuck in, the popular dessert is also providing a tasty way to give new life to banana seconds.
Sweeter Banana Co-Operative in Western Australia is currently supplying fruit to two innovative local companies – one an award-winning mainstay in the WA foodie scene and the other delivering new options for ice cream lovers with a nut or dairy allergy.
Gelavo is a creamy avocado-based ice-cream, created by food technologists Anthea Rodoreda and Andrew Tilley – who are passionate both about sustainability and catering for food intolerances.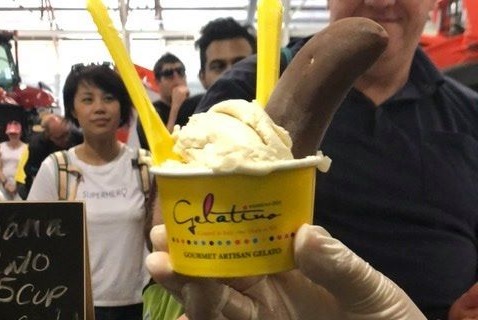 Sweeter's Business Manager Doriana Mangili reached out to the founders after spotting an article about their work with second-grade avocados.
The Co-Operative initially supplied seconds bananas for a trial, and it proved to be a hit.
Gelavo's Andrew Tilley said the Sweeter team had been patient as they slowly grew their company and always helped source bananas when they were needed.
"Sweeter Bananas are crazy sweet and work well with our base formulation," he said. "They provide a lot of the sweetness that is in our ice cream and lend their own creamy element. They also provide the most amazing buttery mouthfeel when super ripe. It makes for a pretty special experience."
It was the taste that also lead Gelatino's Matteo Beccoci to the Sweeter Banana Co-Operative.
"We shop for some of our ingredients for the business – and for home – at the local growers' markets," he said. "We bought their bananas and knew they were a great product, so we started using them at Gelatino."
While consumers have loved the result – the banana gelato was a massive hit at the 2019 Royal Perth Show – the product has also impressed industry veterans.
In 2017 it took out a Gold Award from the Dairy Industry Association of Australia, before securing the Champion title the following year.
Using fresh produce in a product like gelato is not without its challenges, particularly when it comes to timing.
"Once we get the bananas in, we do wait until they are really ripe so all the goodness, sugars and protein come out," Mr Beccoci explained. "We don't use them straight away."
As well as a passion for creating a delicious product, both Gelavo and Gelatino share a vision for creating less food waste.
"It's crucial for us – we hate food waste," Mr Beccoci said. "There's so much fruit that doesn't hit the shelves or even leave the farm because of the criteria that we are used to – if you go to a supermarket you are drawn to what looks better. That's terrible and it's something that needs to be addressed. In our little world we are doing our part in that."
Mr Tilley noted that using seconds also presented a certain level of risk as market forces and environmental factors can impact prices and change availability.
"This is one of the challenges that we will no doubt have to face in the future, but we hope that by being flexible and clever with our supply, we can ride out any major fluctuations in the market," he said.
For now, Gelavo, Gelatino and Sweeter Banana Co-Operative are excited about what the future holds.
"These two companies really do provide the perfect partnership for what we do here at Sweeter," Ms Mangili said. "There are always opportunities for new products and value adding – and these are great examples."