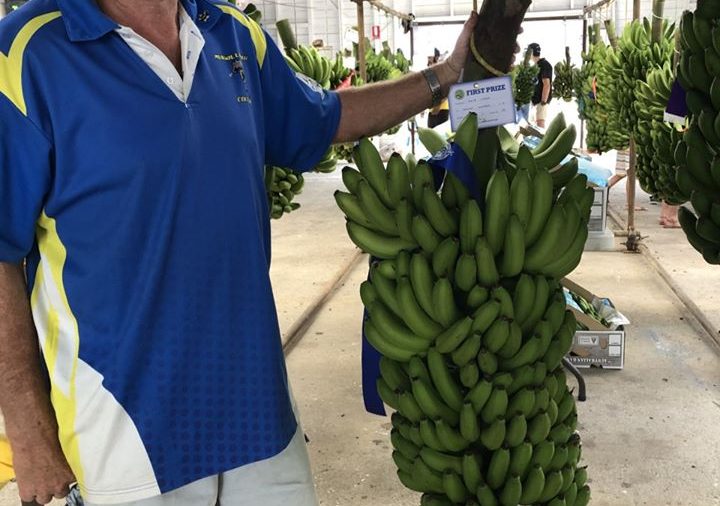 Despite tough growing conditions, the quality of bananas at this year's Murwillumbah Show was 'outstanding' according to judges.
Growers were competing for more than $8000 in prizes, thanks to the hard work of local BGA executive Colin Singh, Zac McKeever and Ethan McKeever.
"Considering the conditions, it's incredible the high quality that people have been able to bring in. It's much better than what we were expecting," Zac McKeever said.
BGA President Mr Singh agreed, noting they had two new entrants this year: "Hopefully other growers see what's here and the prize money on offer and get involved in future."
The banana exhibit was judged by Greg Bradshaw and David Peasley.
"I haven't seen a better display in terms of number of entries and the quality of fruit," Mr Peasley said.
Mr Bradshaw agreed, noting that an improvement on last year may be due to better practices being employed by local growers.
"I don't think the industry here recognises the potential its got," he said. "I've been saying that for years."
Both judges agreed that this year's champion bunch, from Glen Colefax, was particularly impressive – fresh, with beautiful conformity and colour.
"Biggest is not always best," Mr Peasley added. "That bunch was just class."