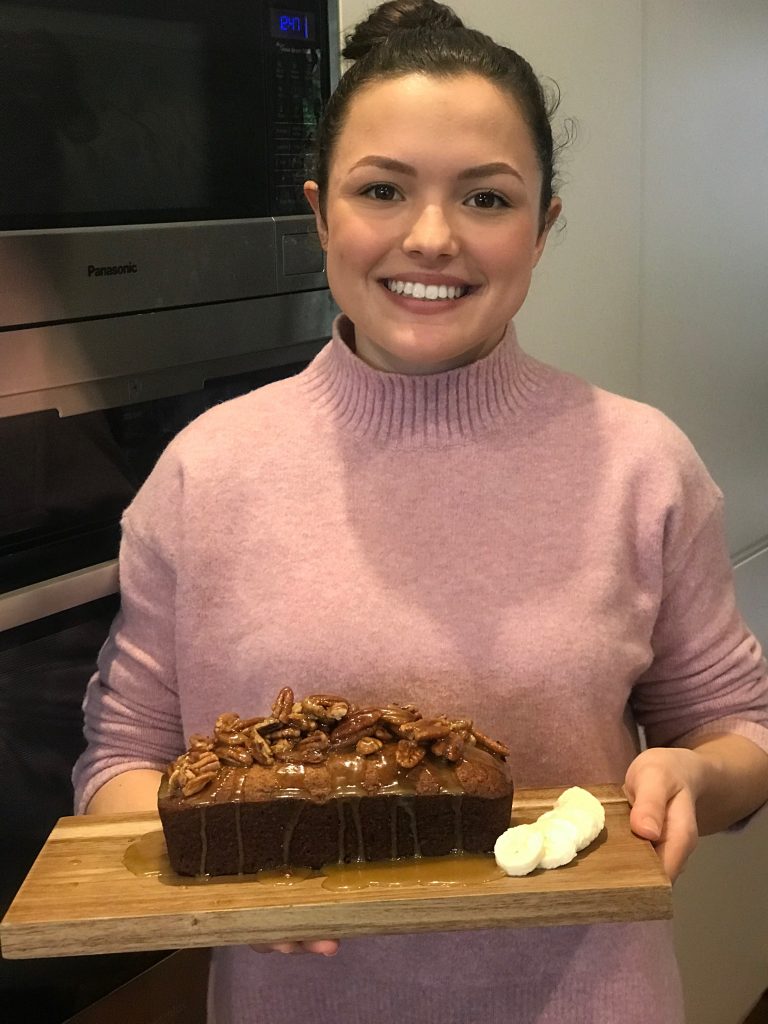 By Lea Coghlan
When Scarlett Cheesman pulled together her award-winning National Banana Day Banana Bread Bake-off entry it was the first time she had created the masterpiece.
An accomplished banana bread baker, Scarlett's entry was among more than 100 entered via social media in the run up to the industry's national day.
"Our family cooks a lot, especially when we were spending more time at home (due to the coronavirus pandemic)," Scarlett said. "My sister and I like to call ourselves procrastinator bakers – because usually when we are cooking we should be doing something else."
Scarlett, a university student from Sydney, said the banana bread recipe was your standard, run-of-the-mill recipe, varied to combine her father's love of sticky date pudding.
"We make a lot of banana bread," Scarlett said. "As a family we like to randomly put together different ideas for food.
"This is a standard banana bread recipe we use as a family.
"My Dad really likes sticky date pudding so we decided to add some dates, pecans and make sticky toffee sauce to go on top.
"I caramelised some bananas and pecans to make them more scrunchy and added them to the top."
Even after creating the masterpiece, sticky date banana bread, it took prompting from partner Andre to enter the competition.
"It was his idea to enter the competition but he mostly watched while I did the cooking," Scarlett laughed.
"So when we got the message that we had won I thought it was a joke…because I had looked through the other entries and there were professional photos of banana bread and I thought surely someone like that was going to win."
In choosing Scarlett's entry as the winner, Australian Bananas ambassador and dietician Susie Burrell said: "Not only does this banana bread creation look unbelievably golden and delicious, the addition of sticky dates, toppings and extra bananas on top made this the real winner for me."
The competition was run in the lead-up to National Banana Day on 1 May.
The more than 100 entries on Facebook and Instagram resulted in a combined reach of social activity for of more than two million consumers.
Scarlett said her family were big supporters of the banana industry.
"We've always got a fridge full of bananas for banana ice cream but also a fridge full of classic brown bananas ready to go into banana bread."