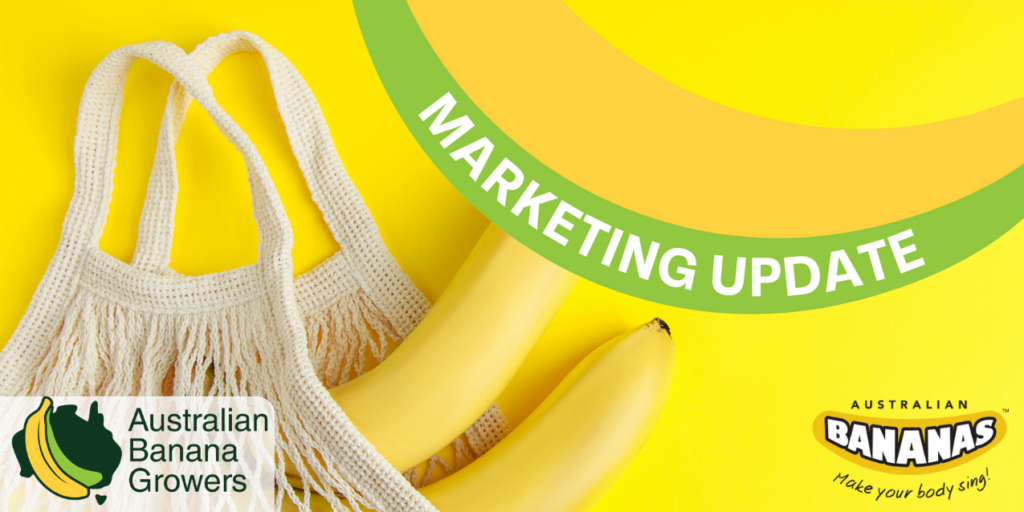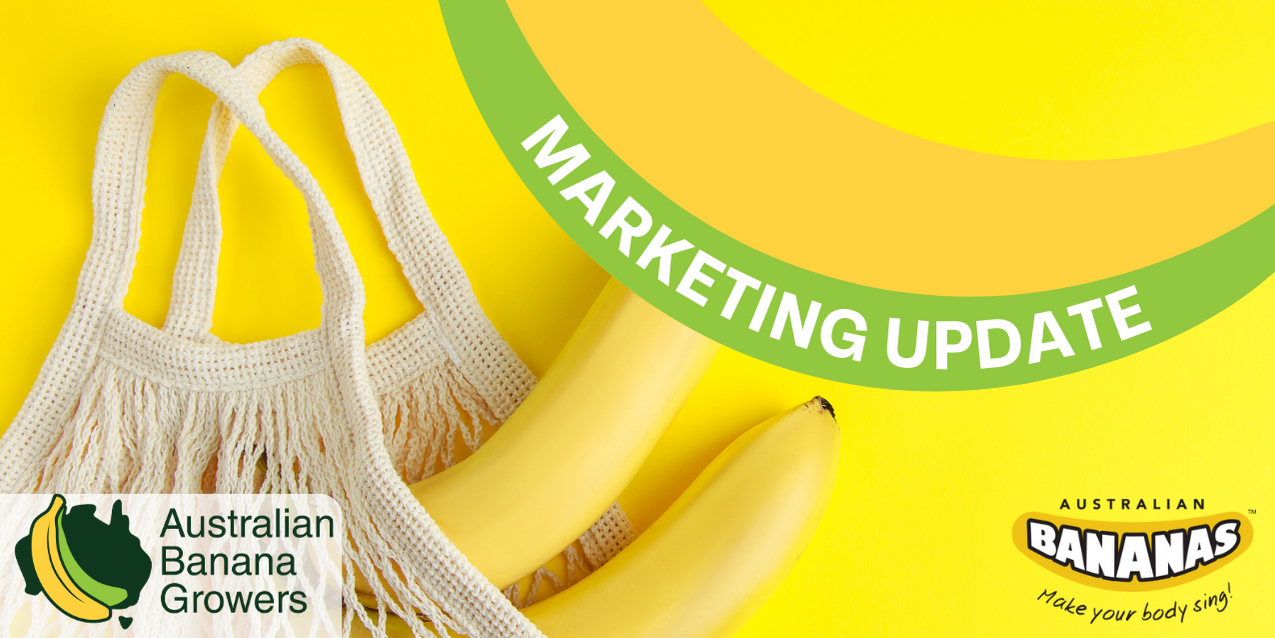 Program Snapshot
Australian Bananas advertising resumed in August 2022 and has used a variety of media formats including television, radio, out of home panels and social media.
A 'Banana Fact' TikTok was the top-performing content piece in November, achieving 4832 likes.
The post also received high audience engagement – you can check it out by clicking here.
Olympian and SAS recruit, Jana Pittman, has been secured as the talent for the 2023 Back to School 'Champion Banana' campaign. Keep an eye out for an inspirational video on Australian Bananas' social media channels which will see Jana face her toughest challenge yet: a day in the life of a Year 3 student. The campaign, launching on January 16, will work with retailers to promote bananas as healthy fuel for school.
Cliff diver Xantheia Pennisi and food influencer Miranda Brady are working with Australian Bananas to create engaging social media content.
By the numbers
1601: The number of Out of Home panels delivered (including 388 bonus panels through Australian Bananas media negotiation)
3.4 million: The number of main grocery buyers (18+) who have heard the banana radio advertisement 
7.1 %: The number of 'add to basket sales' from customers who are new to purchasing bananas online in the past 12 months, driven by Cartology online advertising with Woolworths
The Detail >>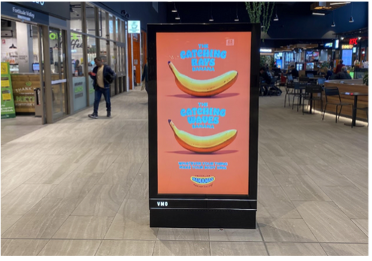 Out of Home
Australian Bananas' 1601 Out of Home panels reached 3.1 million people in metropolitan Australia and 1,246,589 people in regional Australia.
TV
Advertisements on television were seen by 3.2 million grocery buyers (18+) in metropolitan Australia and 1.4 million grocery buyers (18+) in regional Australia. 
Channel Spotlight: Social Media
Social media continues to deliver for Australian Bananas, with a combined 29.2 million impressions (views) and 2.6 million engagements (likes, comments or saves) since the latest campaign began on Facebook, Instagram and TikTok on July 1, 2022.
On TikTok, the campaign has received 1.6 million video views and reached a total of 1.6 million people. Facebook has reached a total of 4.8 million people.
Australian Bananas has been able to achieve a 19 per cent lower cost per 1000 impressions (CPM) than was planned. This has enabled the team to deliver more impressions.
A total of 43 per cent of people who viewed the content across the campaign engaged with the advertisement in some way. At the time of this update, the cost per engagement was sitting at $0.02, below the forecasted benchmark of $0.04. As a result, Australian Bananas has been able to deliver double the number of engagements.
The low CPM has also contributed to a successful Reach and Frequency (R&F) result.  The R&F currently has a cost per 1000 impressions of $2, which is 43 per cent below the goal. Australian Bananas has been able to reach 3.2 million users of Facebook and Instagram.