Key issues relating to biosecurity including a new levy announced in the 2023/24 federal budget and the closure of the Cape York biosecurity centre.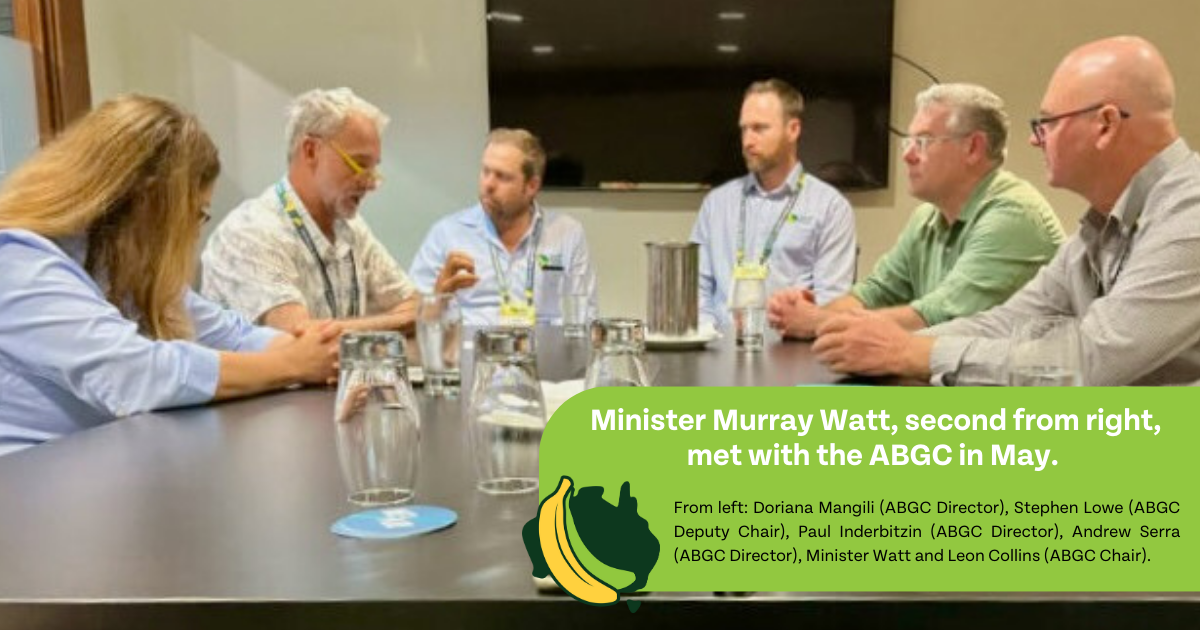 The ABGC welcomes additional funding for biosecurity as part of the 2023/24 Federal Budget, but the announcement of a new levy to help pay for this would add to the already significant financial strain facing many growers right now. 
In addition, any new biosecurity levy would essentially mean slugging banana growers twice, as they already contribute money to fund banana specific biosecurity activities. 
Additional information:
Information on the levy, future consultations and updates can be found on the DAFF website
The ABGC will speak with members and actively engage with the Government in consultation around this levy, and ensure banana growers' views are heard. 
Closure of Cape York Biosecurity Centre
ABGC has written to DAF expressing disappointment in the recent departmental decision to close the Cape York Biosecurity Centre without prior consultation with the banana industry.
Given the proximity of Papua New Guinea and the Torres Strait Islands to Cape York and the Lakeland banana production area, ABGC's position is that there needs to be appropriate biosecurity services in place to reduce the risk of disease spread. While the ABGC appreciates that the Centre alone would not prevent the movement of all pests and diseases into and out of Cape York, the infrastructure and staff were reminders to travellers to not put Australian agriculture at increased risk.