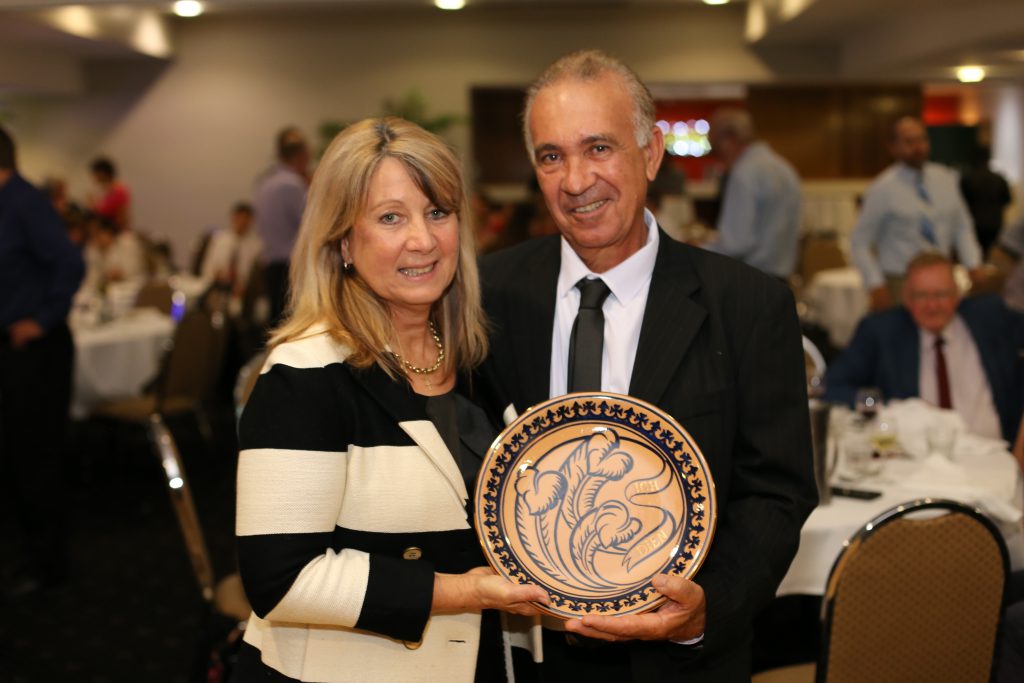 The tireless work of North Queensland banana growers Frank and Dianne Sciacca has been acknowledged with the 2017 Prince of Wales Environmental Leadership—Reef  Sustainability Award. The Sciacca's innovative system is often regarded as ahead of its time, reflected in their recognition at the Reef Alliance Awards ceremony in Townsville.
Amy Spear reports.
A PASSION FOR NATURE
North Queensland banana growers live and work alongside one of the world's most stunning natural icons: the Great Barrier Reef.
It's a responsibility the majority of farmers take very seriously and none more so than this year's Awards recipients.
The Reef Alliance Awards celebrate the achievements and efforts of outstanding individuals who have taken part in the Australian Government Reef Programme and/or Reef Trust Initiative.
Passionate about nature, the Sciaccas co-founded the Ecoganic farming system after observing years of degradation and declining reef health.
"Farmers were taught to accept the science benefits around the development of industrialised fertilisers and chemicals over the past 50 years," Mr Sciacca said.
Some 20 years ago, he questioned why people would sacrifice natural assets and the earth's health to produce cheaper food for a production driven market place.
Mr Sciacca's desire was to develop a farming and marketing system that could return a price to cover the cost of environmental protection as well as food production for the consumer.
"In 2002, the Ecoganic farming system was developed including an auditable framework for third party certification," Mr Sciacca said.
"It has been a very long journey and finally gratifying to receive this acknowledgment from a peak body such as Queensland Farmers Federation."
Many shoppers would have spotted the Sciacca's Wax Tip Eco Bananas in supermarkets, and they've continued to spread the word over the years through academic papers, media opportunities, speaking engagements and field days.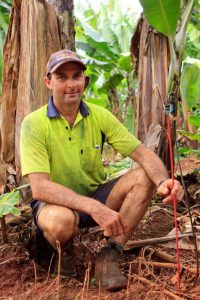 The Sciaccas received a hand-crafted piece of pottery, designed by His Royal Highness The Prince of Wales and created by artists at The Prince's School of Traditional Arts programme
at the Icherisheher Centre for Traditional Arts in Azerbaijan.
LEADING THE WAY AT MENA CREEK
Third generation farmer David Rolfe's game-changing move to automation saw him named a finalist in the Reef Nutrient Management category of the 2017 Reef Alliance Awards.
A banana grower from Mena Creek, Mr Rolfe automated the property's irrigation system and moved to fertigation—decisions that have significantly improved overall farm health.
"Kate and I are honoured to be nominated and announced as finalists for the Reef Nutrient Management award," he said.
"Watching my father grow cane in the 70s, I became aware of the significance of controlling run off, soil health and nutrition.
"Now that our son, Cooper, has joined us on the farm it is important that we continue to improve our farming practices to sustain farm health and to ensure viability long into the future."
He added that as a recreational fisherman and competitive outrigger paddler, the significance of healthy waterways was always front of mind.
Christopher Russo, a canegrower from Farnsfield, ultimately took home the award for his innovative modification of a high clearance tractor and nitrogen injection.