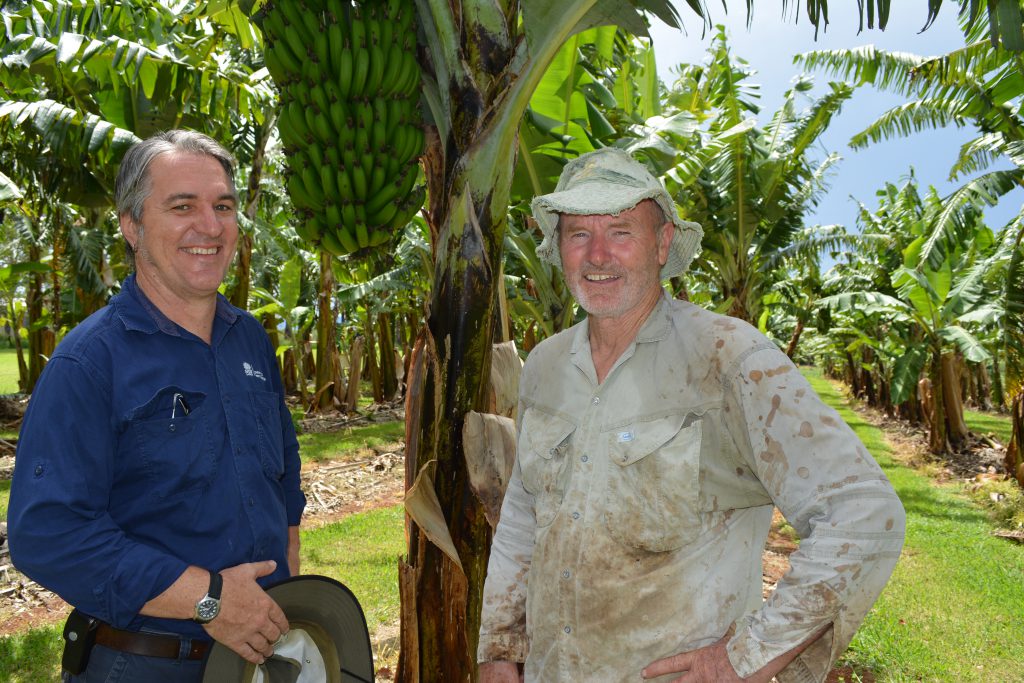 NSW banana industry development officer Matt Weinert has just completed his three-year contract, working with the Department of Primary Industry, funded by Hort Innovation. And while Matt's future remains in NSW within the banana industry, Paula Doran took time to speak to Matt about the highlights of three years thus far.
What is the main aim of the project?
To reinvigorate the NSW banana industry. I'm not sure I've achieved this but we have got new, young growers entering the industry, especially in the Tweed area. At the Tweed BGA in early September these young growers stepped up to take on the BGA committee positions, which is enormously satisfying for me to watch. It bodes well for the industry in NSW.
Was there anyone doing this project before you?
Jeremy Bright was working in a general horticulturist role supporting the banana industry amongst others and Geraldine O'Flynn had done a great job with the subtropical marketing project, but there wasn't anyone working specifically on the production side of bananas.
What has been the highlight for you? 
There's been a couple of highlights—the biggest is seeing young growers enter the industry and being able to help them achieve what they want.
Another thing I've really enjoyed is the project reference group and the support they have given the project.
Greatest achievement? 
The nutrition workshop and booklet. People mention it to me frequently and it was mentioned in the project evaluation several times. There is a lot of interest from growers to run more nutrition workshops to help them better target their nutrition programs. The aim is to run workshops where growers bring in leaf and soil analyses and together we work through these to help them develop their own programs.
I've really enjoyed working on the establishment of linkages between the young growers in the Tweed and Coffs producing regions.
The other highlight would be the banana weevil borer aggregation pheromone being commercially available in Australia for the first time. This sort of technology is the future of pest control.
What do you enjoy most about working in the NSW banana industry? 
Again, working with the young growers. I always say 'You can't teach keen' and have recently added, 'you can only focus it'… the young guys I have the pleasure of working with have got 'keen' in spades.
I've also had some great mentors like David Turner (WA) John Robinson (South Africa), David Peasley, Mike Smith and Andre Drenth who have been so willing to share their experience and knowledge with me. It was also great to be part of the national extension project, working with Naomi Abbott and then Tegan Kukulies. The roadshows are a wonderful event.