Australia is very close to declaring itself rid of Banana Freckle.
Amy Spear reports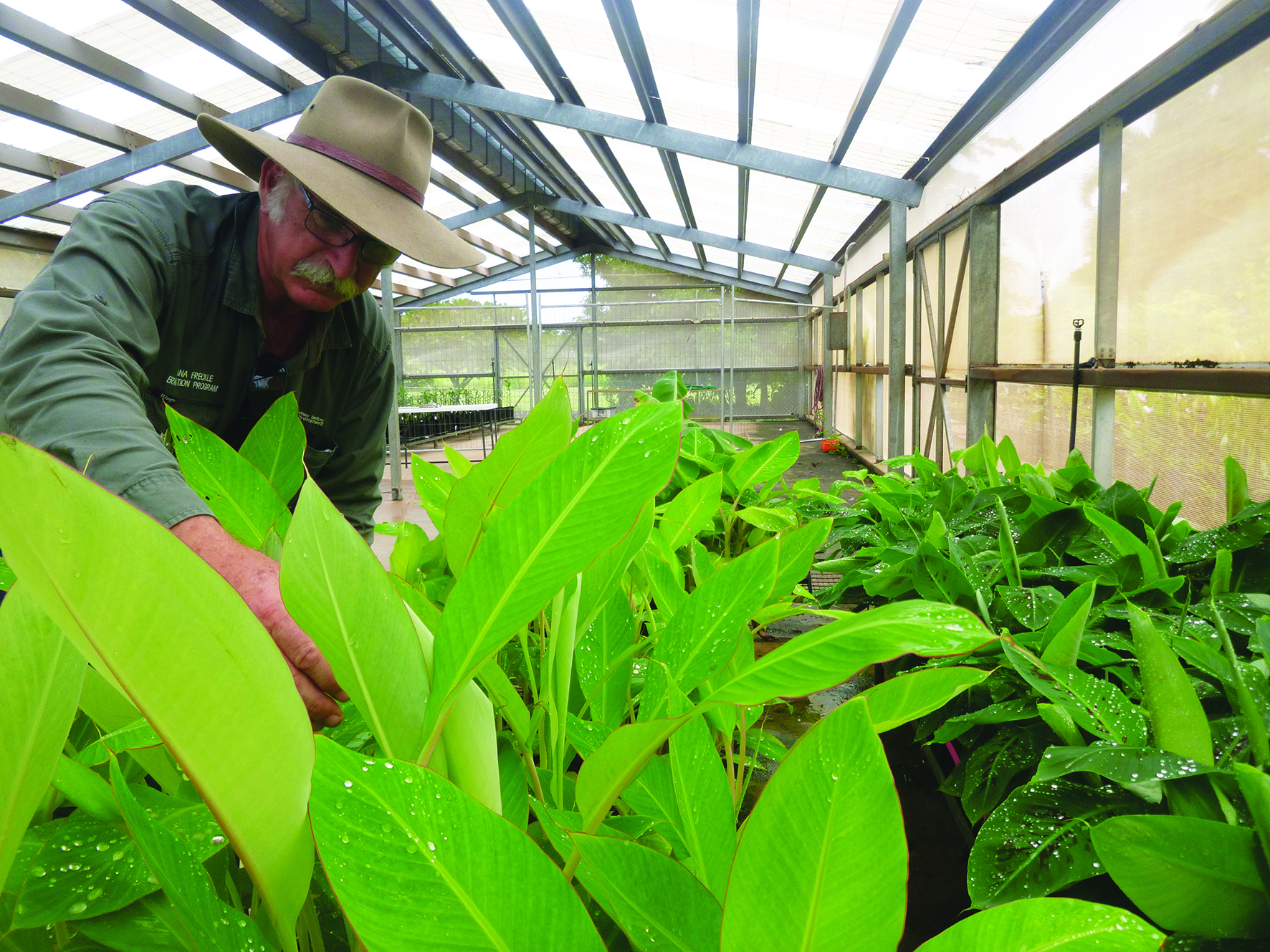 Locally grown Cavendish bananas are starting to arrive back on Northern Territory supermarket shelves.
The Top End industry was brought to a standstill in 2013 following the detection of Banana Freckle, a disease caused by the fungus Phyllosticta cavendishii.
The $26 million National Banana Freckle Eradication Program began the following year.
The program is now in its final phase—the fourth, to be exact.
In a statement, Department of Primary Industry and Resources Chief Plant Health Officer Sarah Corcoran said the program was on track to prove the Territory was freckle free.
"To ensure that banana freckle has been completely eradicated, phase four required inspections to be undertaken on more than 300 properties that were previously infected with banana freckle, or were in close proximity to infected areas," she said.
"Those properties were required to be re-visited, adding additional confidence over an extended period that banana freckle has been eradicated from the NT for the national proof of freedom submission."
On completion of the phase 4 monitoring, a proof of freedom submission will be prepared by the Northern Territory and will be given to the Consultative Committee on Emergency Plant Pests.
As of March 2018, twelve operators were growing bananas commercially, including the more well known Darwin Fruit Farm and Rum Jungle Organics.
Alan Peterson and Julie-Ann Murphy, from Rum Jungle Organics, recently won a Farm Biosecurity of the Year award.
"As we don't export and only sell locally, the declaration does not mean much to our operations. But as farmers we feel a little more secure and optimistic," Ms Murphy said.
"We hope our award and the media attention brings some closure to NT residents who are still upset about Banana Freckle and the eradication.
"Bringing more awareness and generating discussion about the reasons for biosecurity including regional, state and national security of our food would be beneficial."
The organic growers, who are keen to start conversations about regenerative farming, carbon sequestration and food quality, added that they hoped other farmers would look at their plan and realise that good biosecurity need not cost the earth.
Under strict import conditions—and only from QBAN facilities in Queensland—eight nurseries have also begun selling banana plants to the public.
Regina Downes, manager of Online Plants NT, said they were selling at a steady rate.
Ms Downes said they were delivering plants across the Territory.
"Once permits were no longer required to grow banana plants, we received a big rush of orders lasting a few weeks," she added.
"Banana plants are so easy to grow here in the Territory, so they sell on a regular basis. The rush has certainly died down for now, but the demand is always there.
"With so many varieties now, the public are spoiled for choice!"
It's not the first time the Northern Territory's banana industry has had to bounce back from the brink—Panama TR4 devastated local growers two decades ago.
Before the Banana Freckle eradication process began, commercial Territory growers represented around 1 per cent of national production.
The Banana Freckle hotline is still active and can be reached on 1800 771 163.
More information: www.nt.gov.au/industry/agriculture/food-crops-plants-and-quarantine