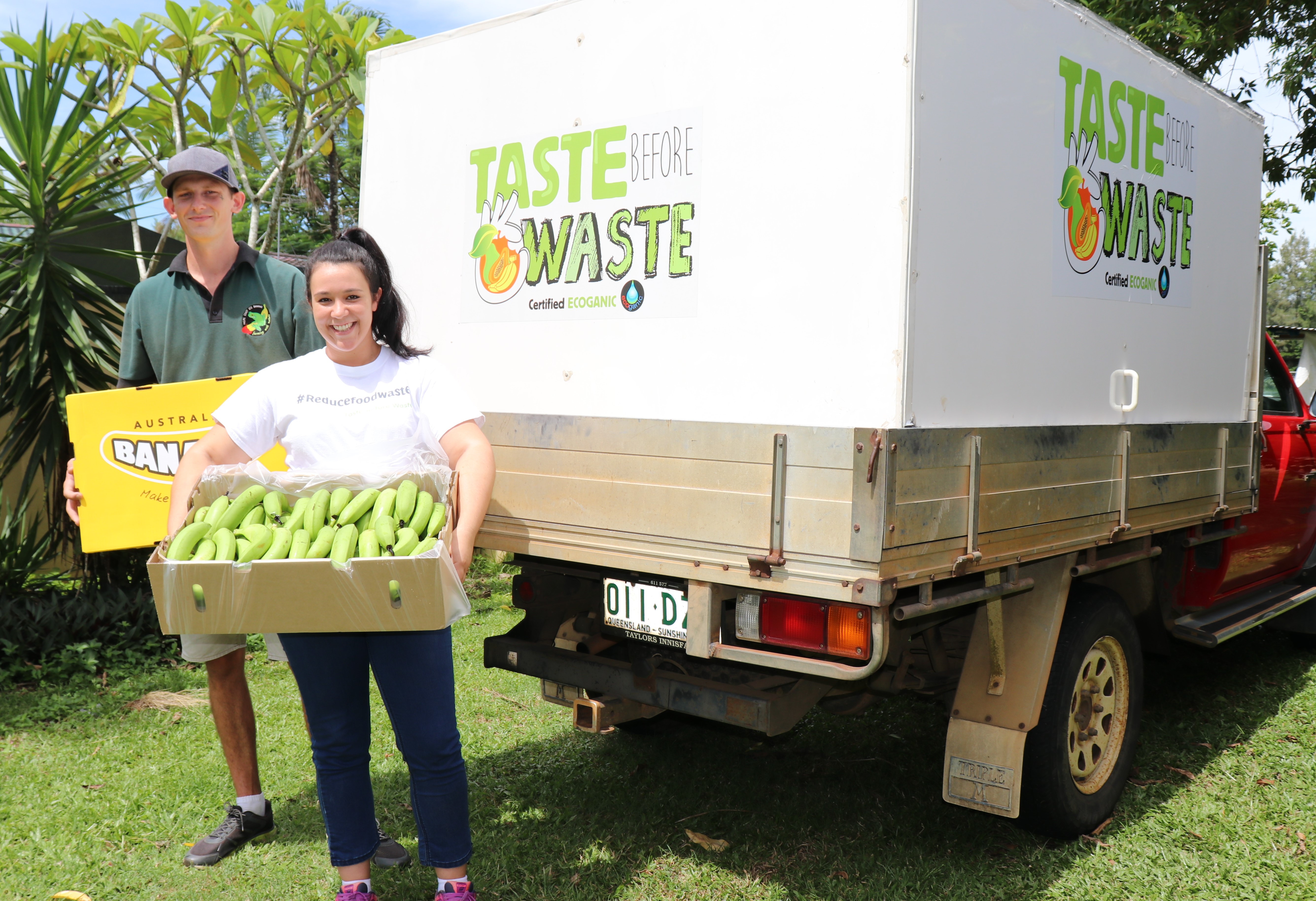 It's clear the banana doesn't fall far from the bunch when you start talking to Alana Sciacca.
The daughter of Frank and Dianne Sciacca, of multi awardwinning Pacific Coast Eco Bananas, is carving her own path to business success thanks to a creative idea to bring bananas to Aussie doorsteps.
About a year ago, while working on her parents' Boogan farm, Ms Sciacca founded the company 'Taste Before Waste', delivering seconds bananas direct to households across north Queensland.
"We recover seconds, or fruit that won't make it to market, and we sell direct to the consumer," Ms Sciacca explains.
"When we first started we were doing around 20 cartons per week and I was stoked with that, I thought wow I didn't think the consumer would actually be on board.
"It's now grown and we are ranging between 300-500 cartons per week, depending on the delivery schedule.
We're finding that most households will consume the 13kg carton in a fortnight, although you will get your vegan families that will do two cartons per week.
"We deliver straight to their door. So we've got customers who are just families, the regular consumer, we've also got some shops on board as well. I've had inquiries from Canberra and Brisbane, it's crazy."
Her growing niche business makes weekly deliveries to households from Tully, north to Cairns and west to the Atherton Tablelands.
They also do a fortnightly service to Townsville.
With demand continuing to grow, Ms Sciacca credits the success of the business to good customer service and offering a great product.
She said consumers are happy to eat a product that may not be as aesthetically pleasing to the eye, as long as the taste is good.
"We've found that that is key. Consumers are more than willing to support the farmer. They love knowing they are supporting a local grower, but then the flip side to that is, if your product doesn't taste good there is no re-order.
"We also give our customers tips on how to make their fruit last longer. And we do recipes and give advice on better ways to utilise the fruit."
Ms Sciacca said the business had grown to a point that fruit wastage on the family's 120 acre farm had been virtually eliminated and they were now sourcing seconds bananas from other growers to meet demand.
The company has also branched out into other fruit lines, with plans for further expansion.
"We've got paw paws and limes and I guess my dream and vision would be to take on other fruits as well – it doesn't need to be from the banana industry – take on fruit that is sustainably grown and offset a growers' waste."