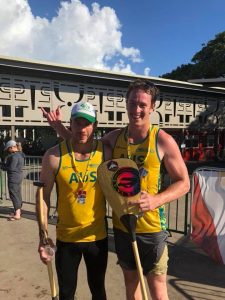 Congratulations to Matt Abbott and Joshua Rolfe who have claimed a place among the world's fastest outrigger canoe paddlers.
The North Queenslanders, both from well-known banana growing families, competed at the Va'a World Sprint Championships in Tahiti last month.
Beating out a field of about 50 talented paddlers for a finals berth, the pair finished in the top eight of the Open Men – V1 500.
The competition was fierce, with first place setting a new world record in their event.
Matt and Joshua are both members of the Coconuts Outrigger Canoe Club in Innisfail.