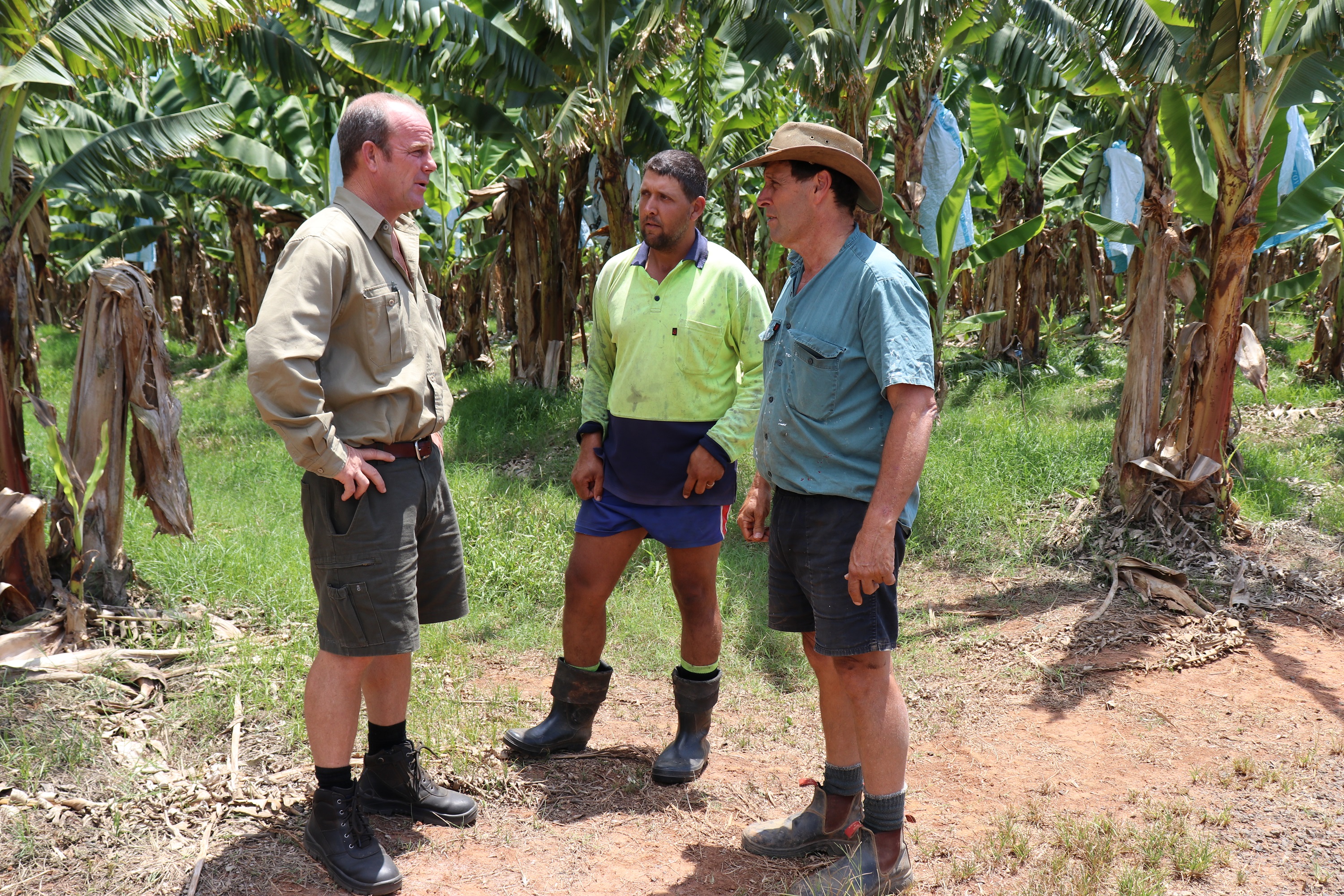 Carl Rickson has certainly taken the road less travelled on his way to becoming a Plant Health Officer.
The newest face in the Australian Banana Growers' Council office has played NRL, skippered boats, worked on a ski mountain in Japan and even in rail.
But it's clear he brings a passion for bananas to his new role.
His first job in the banana industry was as a team leader for the Panama TR4 biosecurity program, which he took up after moving back to the 'Good Country' following two years in England.
"I've visited nearly all growers in North Queensland a few times, or ten! I've built up a good rapport with them over the years, which I am thankful for as it's made my transition to ABGC so much easier."
He's now looking forward to building on those relationships and helping growers with their pest and disease issues.
"I am learning on the run and will gain valuable experience from growers and the ABGC team," he said.
"Many people have told me I have big shoes to fill, and that I have.
"Louis Lardi is a size 12, and I'm a size 10, so they're going to take some filling. But I'm going to give it a good crack and look forward to the challenge."
When Carl isn't roaming banana farms, you'll find him with his kids and close family.
"My three children all live in Cairns, so I spend every opportunity with them at all their sporting activities. We are all members of the Cairns Surf Life Saving Club, so we spend most winter weekends at the beach."
And if you didn't guess from his time spent playing professionally, he's just a little into footy.
"I'm a mad Broncos supporter and an even bigger Queensland Maroons fan. Live for it!"