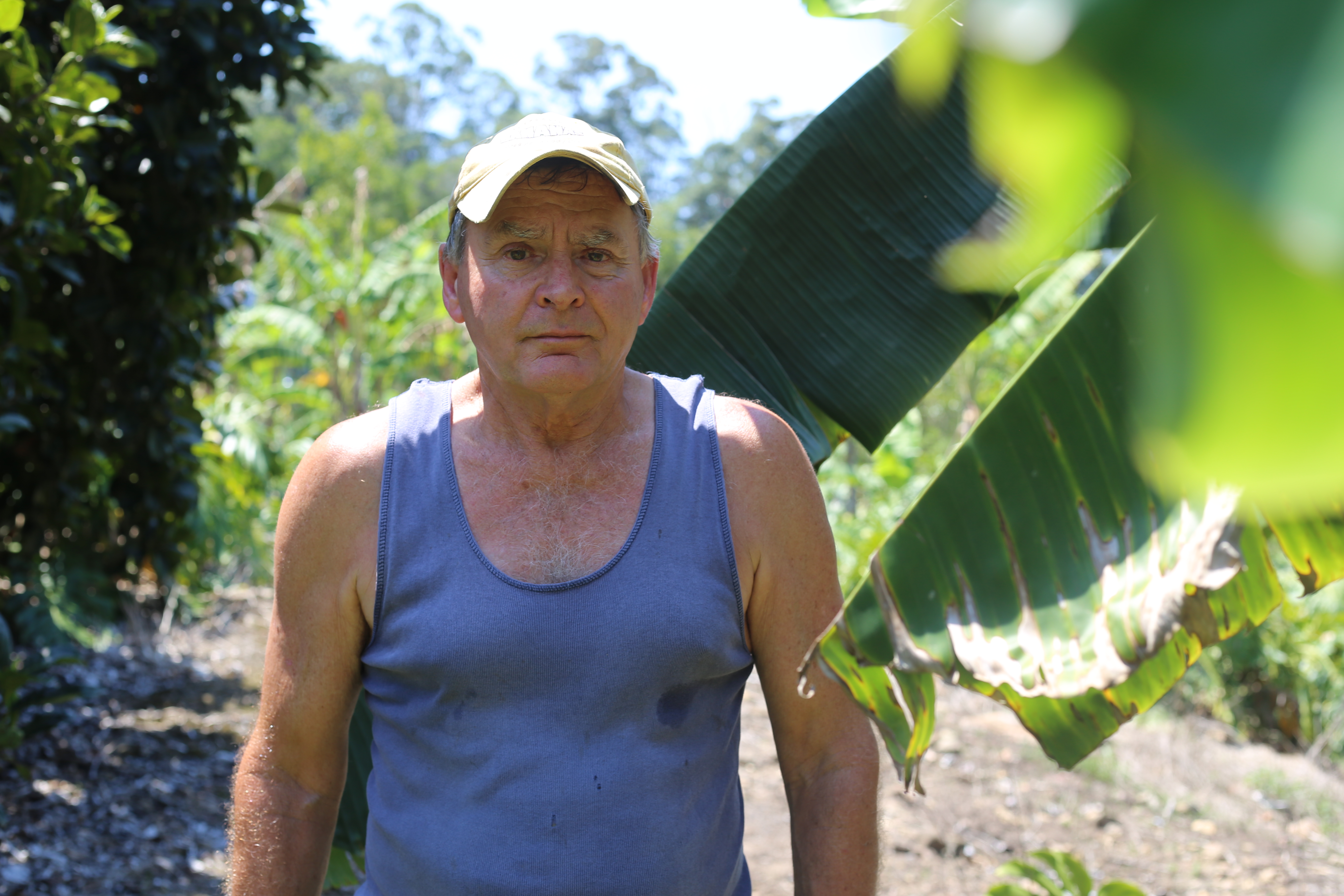 In 1978, Ray Nelson had a choice to make: continue his promising career as a cook in the Air Force, or return to the family banana farm.
The options couldn't be more different but, four decades later, he has no regrets about choosing the latter.
"It's a healthier lifestyle and it's away from the hustle and bustle," the second generation grower said.
Mr Nelson's property is in Kiamba, near Yandina, in South East Queensland.
It's a picturesque part of the world, a subtropical growing region a short drive from the famed Sunshine Coast.
His father Bill, a former Australian Banana Growers' Council director, bought the farm at the end of 1964 and planted the first patch of bananas there.
Though Ray had worked with him straight out of high school, he took on a greater role after leaving the Defence Force in the late 1970s and worked closely with his father until May 2000.
Bill Nelson was diagnosed with terminal lung cancer in January of that year, and Ray took over all operations when he sadly passed away in October.
"I've had the property ever since, but have gradually scaled back," he said.
It's a similar story in South East Queensland as a whole. While there are still dedicated growers throughout the region, the number has declined in recent years.
In the late 1970s, Ray explained, Yandina was known for its lady finger bananas.
"There used to be two semi-trailer loads go out of the town each week, now there's hardly a Lady Finger grown in the area.
"Panama disease [subtropical race 4] has killed them out."
The Nelsons moved to irrigated Cavendish to combat this, another chapter in their long-time love of trialing new varieties.
"We've done extensive trial work with a lot of different varieties for DAF," Ray explained, naming Goldfinger, TU8, TU12, Buccaneer and Santa Catarina Prata among types they've planted at different points.
"I've been a keen gardener since a young age," he said. "We had a mixed orchard, and we were always buying something new just to see how it would produce."
It's one of the things he's enjoyed most about being a banana grower.
On the other hand, simple economics have made certain times tough. "You can't put money into them if you're not making money out of them," Ray noted on their Cavendish varieties.
Their other big, unpredictable challenge is weather – an age-old tale for those who rely on the land.
In Ray's part of the world, it's wild, windy storms, huge hail, East Coast lows and even cyclones that do the damage.
"It takes up to 18 months before you're likely to get a bunch again."
Despite the harder aspects of growing, it's clear it's what Ray loves.
Though he's now just supplying to a local fruit store, where he also works casually, he's not planning on getting out of the game any time soon.
"I hope there's still a few more years," he laughed.
"I think it's what keeps me going. And I don't think I could retire and go and live in town, though I've reached that age!"