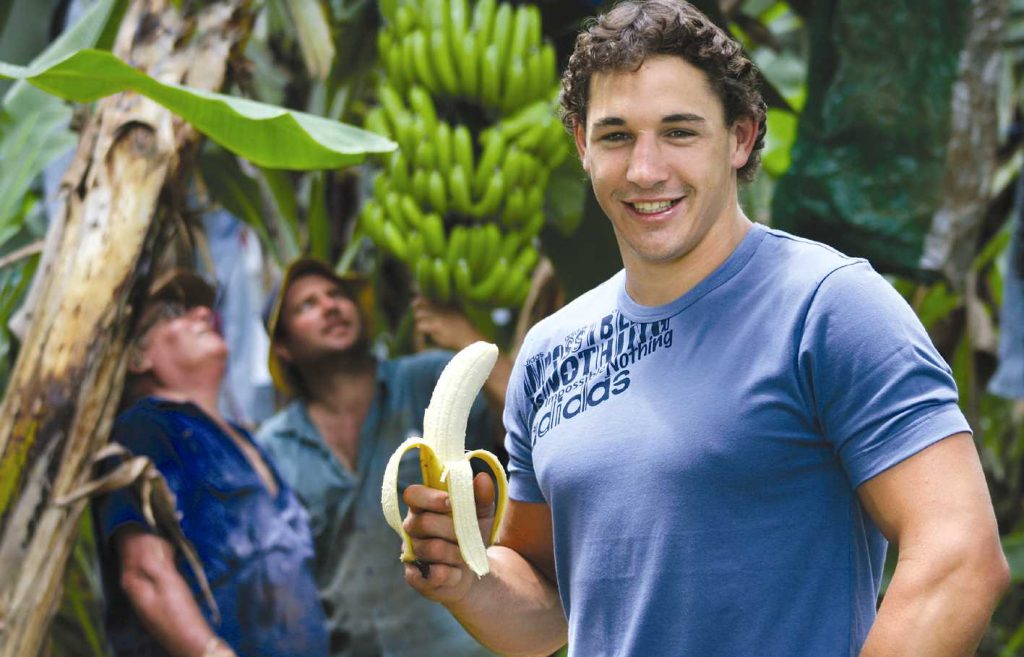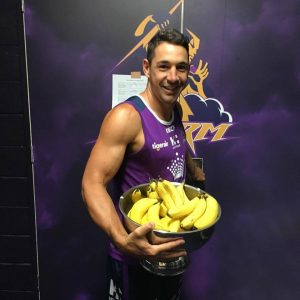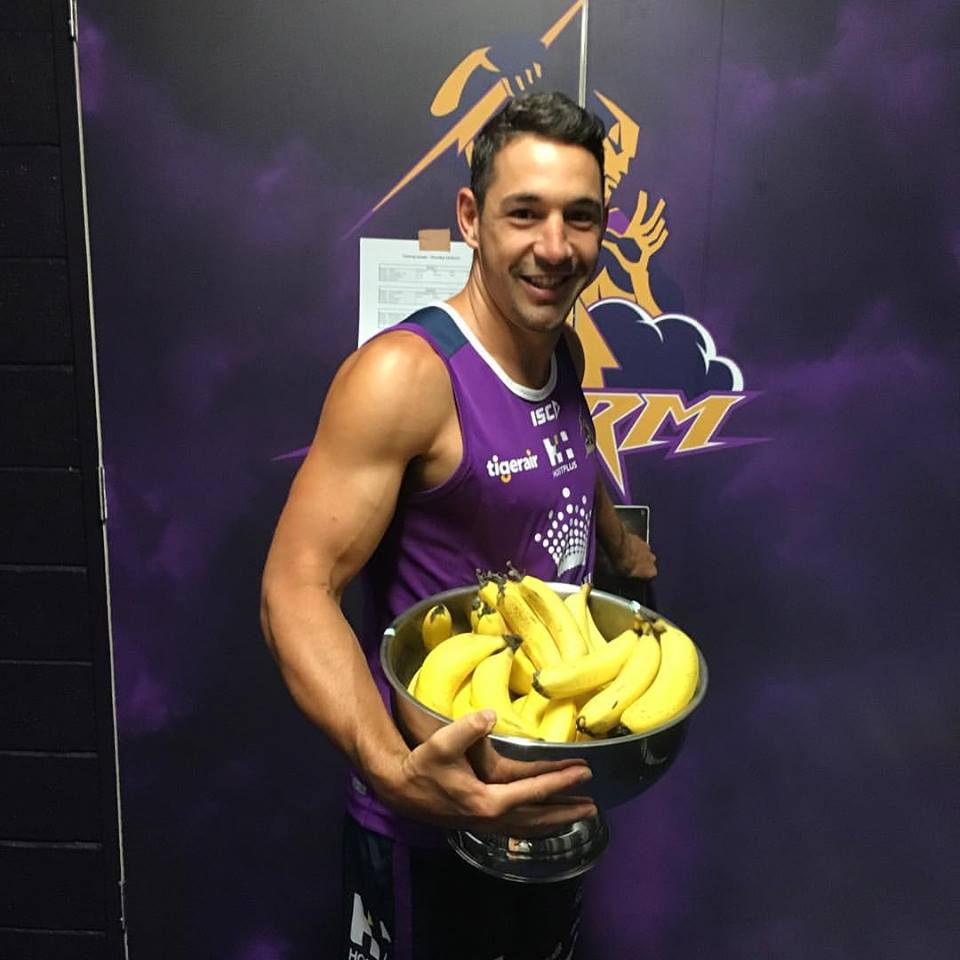 This year marked the end of an era for rugby league in Australia, with Melbourne Storm and Origin star Billy Slater announcing his retirement. 
The Innisfail legend has also gone above and beyond for Australian Bananas, so we caught up with him as he enters the next stage of his career.
Billy Slater is one of Australia's most-loved athletes so it's fitting the celebrated fullback is a long time ambassador for one of the country's most-loved fruits.
Australian Bananas, funded by Hort Innovation using grower marketing levies, has benefited from Billy's support for almost fifteen years. It's a partnership that's seen him trade the footy jersey for a bright yellow shirt to front numerous campaigns, events, photoshoots and catch-ups.
His genuine passion for bananas and the growers from his Far North Queensland home – where more than 90 per cent of production takes place – has been invaluable.
"He completely typifies who we are as an industry," said banana grower Steve Lizzio.
"His resilience, the ups and downs of his career – it's all true of farming too. You just get goose bumps to think about how far he's come and how fortunate we are to have him as an ambassador."
Billy Slater said he always had a connection with bananas, with his parents working in the industry throughout his childhood.
"The support I have received throughout my whole career has been tremendous, especially from Innisfail," Mr Slater said.
What is your favourite way to enjoy bananas?
Billy Slater: To be honest, I'm very simple when it comes to eating bananas. Peel and eat, that's it for me.
What tests the fitness more, the footy field or the farm?
Billy Slater: I've seen how hard the boys and girls work picking bananas. Hands down they win. I'd like to send some of the boys up to work for a week or two.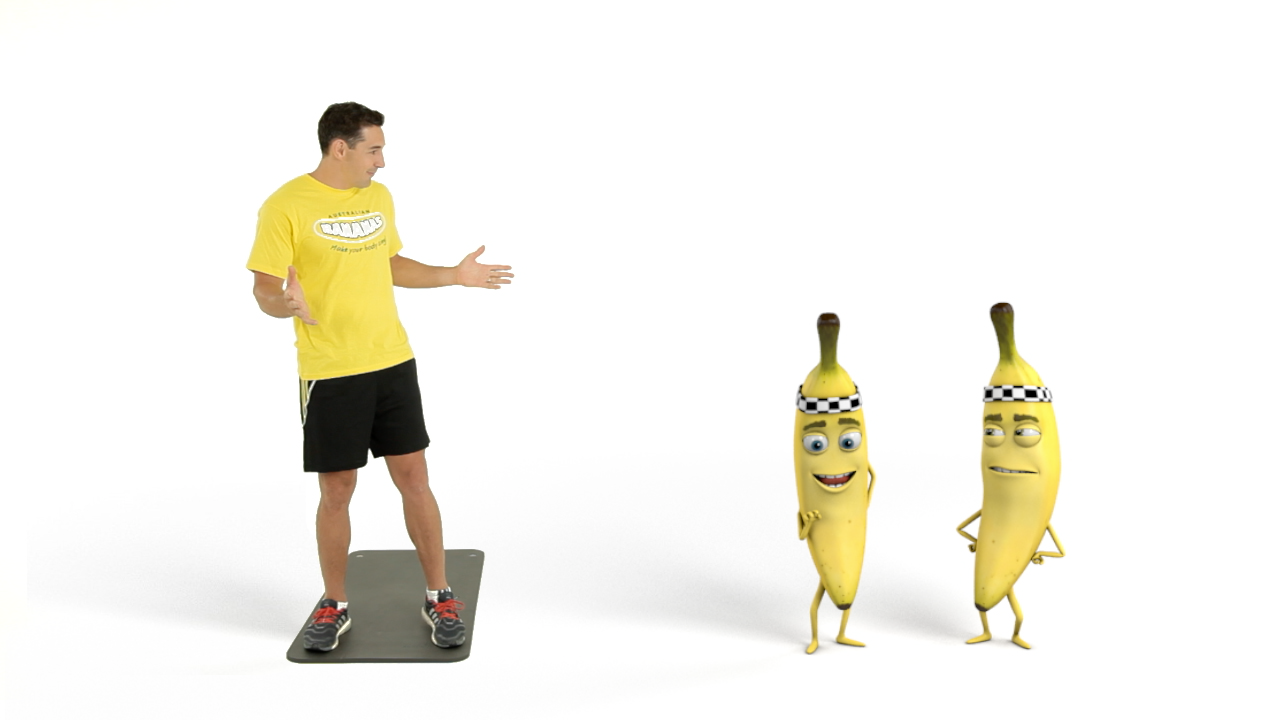 As well as giving up time to front numerous campaigns, he's also continuously shown support to growers through posting snaps on his popular social media channels.
"I am proud to be a part of the Australian Bananas family," the retiring NRL great said.
"For me, growing up with bananas has been a part of my life since I was a boy, running around up in Innisfail."
He added that bananas are great source of natural energy for both on and off the footy field, and that he appreciated the healthy eating messages associated with the fruit.
As for what's next, Billy recently announced he'll be working with AFL club St Kilda on their leadership and development programs.
On top of that, his retirement will also involve his new horse breeding business 'Slater Thoroughbreds'.
Leon Collins, Australian Banana Growers' Council deputy chair, said it's been wonderful to have someone who is an advocate for health and fitness so dedicated to the nation's banana industry.
"To have someone of his calibre emphasizing the very real health benefits of our popular produce makes this an ideal partnership," Mr Collins, who is also a member of the industry's marketing advisory panel, said.
"On top of that, he and his family know the reality of banana farming and its benefit to local communities.
"We can't thank him enough for his commitment over the years and congratulate him on a stellar footy career."