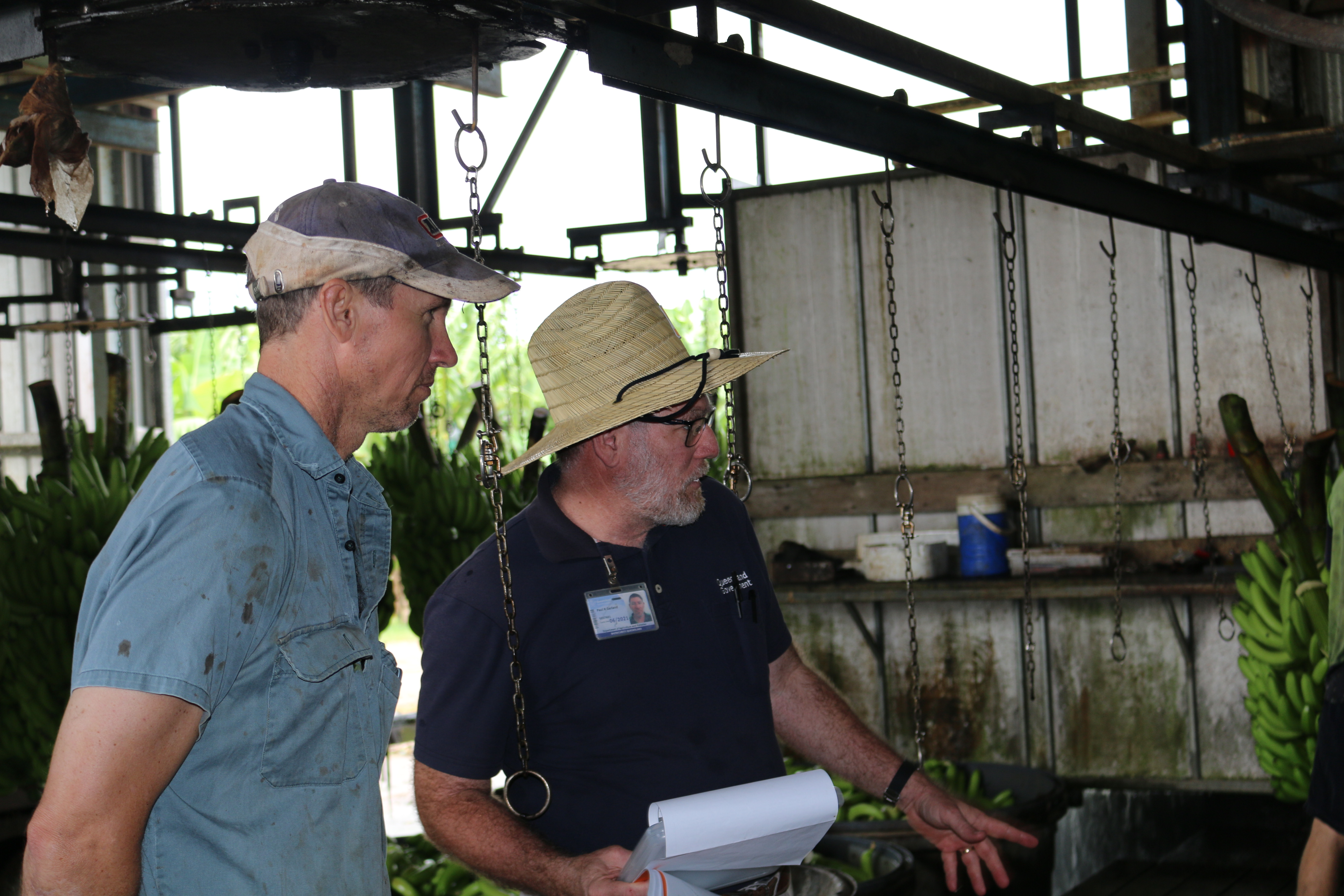 Contributed by Biosecurity Queensland
Do you know how to check your plants for signs of Panama TR4?
Early detection of Panama TR4 through regular surveillance can extend your farm's viability and, if the farm has a good biosecurity plan in place, disruption to trade can be minimised.
Because Panama TR4 is an unpredictable disease and we don't know where it will turn up next, all growers could benefit from integrating a surveillance routine into their farming activities if they aren't doing so already.
Surveillance can be undertaken by anyone who regularly accesses your paddocks. This could include deleafers, stringers, baggers, bell injectors to name a few. If a sick plant is spotted, record its location, tell workers to avoid the area and call Biosecurity Queensland on 13 25 23.
So why is it important to control the disease early? When Panama TR4 infects a plant, it releases fungal spores that blocks the plant's vascular system, causing the plant to wilt and die. Once the fungus senses the host plant is dying it releases a lot more spores which can be spread to other plants through a variety of methods including movement by people and machinery. The key is to contain an infected plant early to reduce the risk of spread of the disease.
We've developed some handy resources help you identify Panama TR4 on farms. For more information about surveillance on your farm, read the 'Check your plants for Panama TR4' fact sheet in your grower kit or download it here https://www.business.qld.gov.au/industries/farms-fishing-forestry/agriculture/crop-growing/banana-industry/panama-disease.
Visit our Youtube channel to watch videos about the disease and how to identify and report sick plants https://www.youtube.com/user/BiosecurityQld
Call us on 07 4091 8140 for a copy of the Panama TR4 disease identification guide.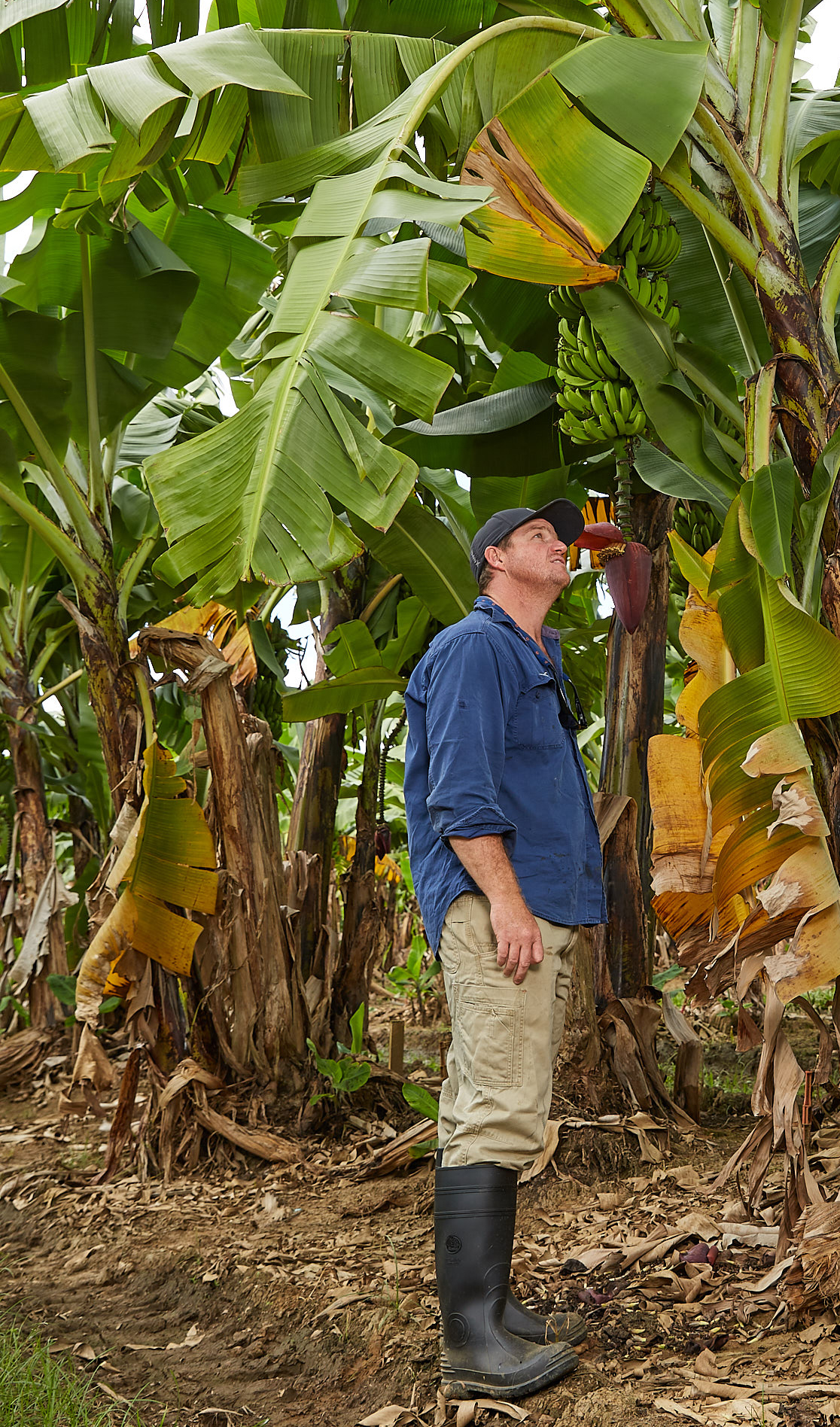 Farm visits still available
There's been some great feedback from growers who have invited us to visit their properties to discuss how they can protect their farms from pests and disease.
We know that protecting your farm is a big priority, but it can be hard to know where or how to start. At a farm visit, our biosecurity experts trouble-shoot issues with your farm experts to come up with creative solutions you may not have considered.
Panama TR4 is unpredictable, easily spread and is here to stay, so it's best to be protect your farm now before it's too late.
If you'd like us to come to your property to help you protect your farm from Panama TR4, contact us by phone on 07 4091 8140 or email panamatr4@daf.qld.gov.au.