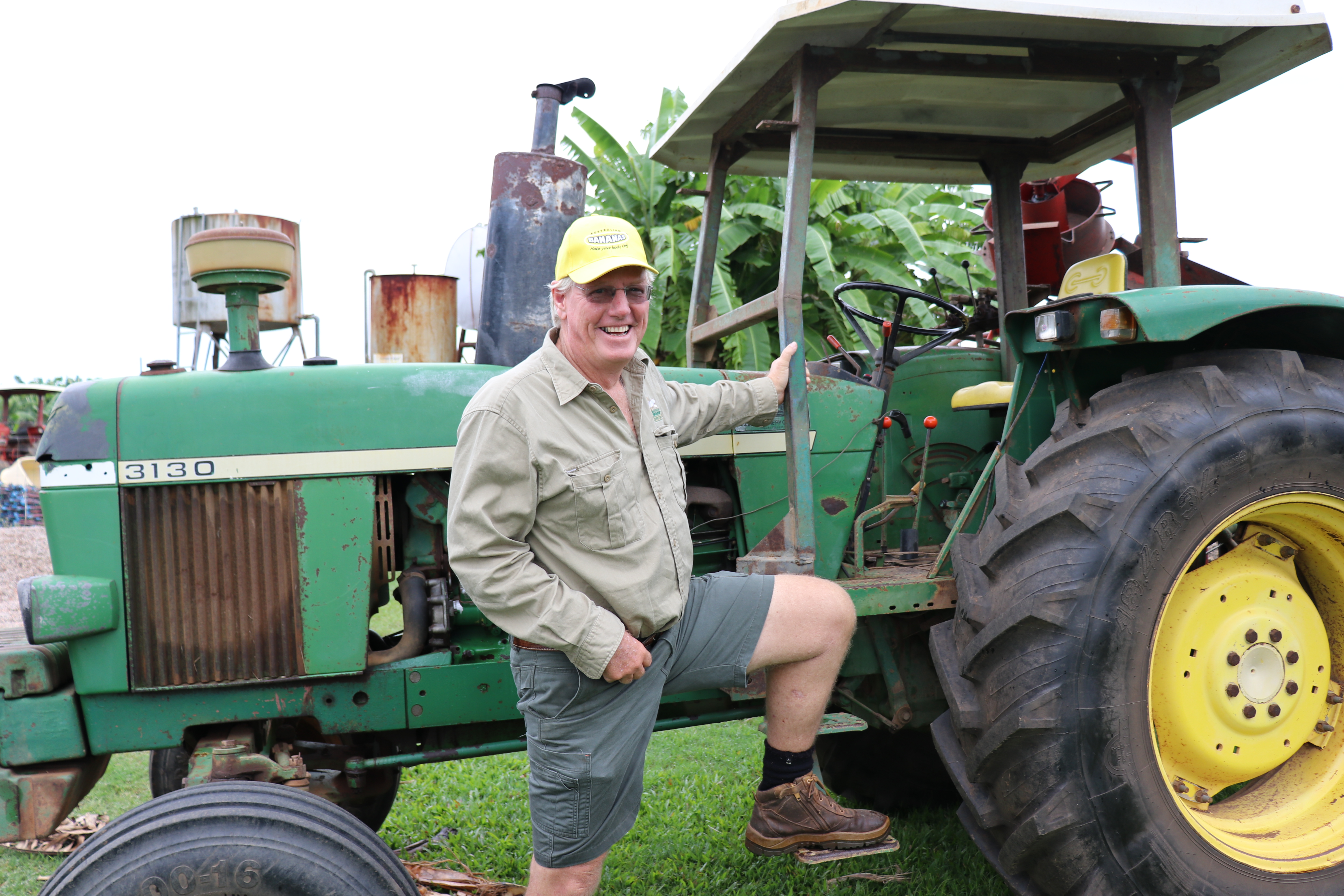 Integrated management of yellow Sigatoka and other diseases in north Queensland (BA15003)
By Dr Rosie Godwin, R&D Manager, Australian Banana Growers' Council
Yellow Sigatoka and leaf speckle, commonly referred to as "leaf spot", are established and serious foliar diseases of bananas in the North Queensland (NQ) production area.
Uncontrolled leaf spot causes significant economic loss from reduced yield, premature ripening and reduced market access. Leaf spot also has the potential to mask an outbreak of the similar but far more destructive exotic disease, black Sigatoka.
Importantly, if leaf spot is left untreated, it is highly likely to affect the productivity of neighbouring plantations. It therefore requires a united effort to keep the disease under control.
Prior to the introduction of the Biosecurity Act of 2014, leaf spot levels were officially regulated under biosecurity legislation. Now, it is the Banana Industry Biosecurity Guideline – established under the Biosecurity Act 2014 – that provides guidance to banana growers on meeting their general biosecurity obligation (GBO). This includes the management of leaf spot in plantations.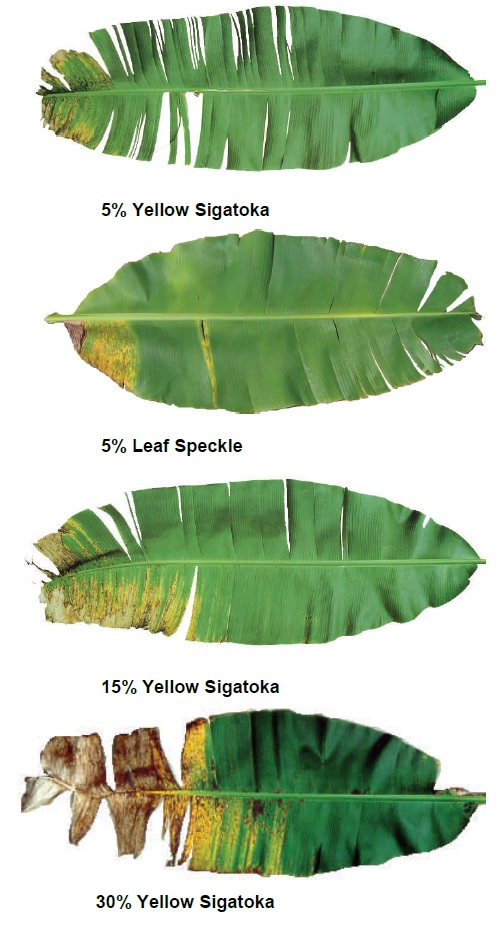 The banana industry has made a significant investment over almost a decade in series of levy– funded projects through Horticulture Australia and Horticulture Innovation Australia. These projects are aimed at the integrated management of yellow sigatoka and other diseases (for example, Panama TR4) in NQ. They have also supported the valuable work of Mr Louis Lardi (the Yellow Sigatoka Liaison Officer) of the Australian Banana Growers' Council (ABGC). Mr Lardi's North Queensland-based role was to educate growers on yellow Sigatoka and leaf speckle ('leaf spot') symptoms and their integrated control; and to assist growers to voluntarily keep levels of leaf spot disease on their plantations below the 5% recommended level.
Mr Lardi undertook leaf spot inspections on all North Queensland (NQ) commercial farms and in some backyards. A key part of the role was the sharing of information with and between growers, aerial operators, chemical sellers, government and university research staff. Mr Lardi also supported NQ banana growers by promoting best-practice disease management.
The leaf spot projects have been highly successful with comprehensive disease surveillance data collected from all farms in the NQ region. A wide range of educational material and information has been disseminated through various activities and media to growers and the communities of NQ. Leaf specimens that were taken allowed the confirmation of leaf spot diagnosis and some testing for fungicide resistance. Complaints of excessive disease levels were also investigated and acted upon within 48 hours.
Through the efforts of Mr Lardi as the Liaison Officer, 97% compliance with relevant leaf spot requirements was achieved in NQ through a voluntary industry approach. This has meant greater biosecurity for the banana industry as a whole. Low disease levels help maintain a consistent quality and supply of bananas, minimise production costs and are beneficial to the environment and workplace safety through the reduced need for chemical spraying.
Data generated during these projects has provided an important resource to monitor and understand disease outbreaks in the target region and assess compliance levels with legislation. Professional working partnerships with Biosecurity QLD and AgriScience Queensland were facilitated through the Liaison Officer, which enhanced biosecurity for the banana industry. These features are of great importance for the ongoing management and containment of diseases including TR4, as well as assisting growers to meet their biosecurity obligations. Containment of TR4 is critical to reducing the impact of this disease on banana farming in Australia's largest production area.
Owing to the success of these projects, it was recommended that the work be continued through a similar project, which aims to provide effective disease surveillance, biosecurity extension advice and integrated disease management in NQ. Mr Lardi retired at the end of 2018 but his excellent work is being continued by Mr Carl Rickson who is employed by ABGC though BA18005, a new 3 year project funded through Hort Innovation Banana Fund.
For further information on these projects, contact Rosie Godwin rosie@abgc.org.au.