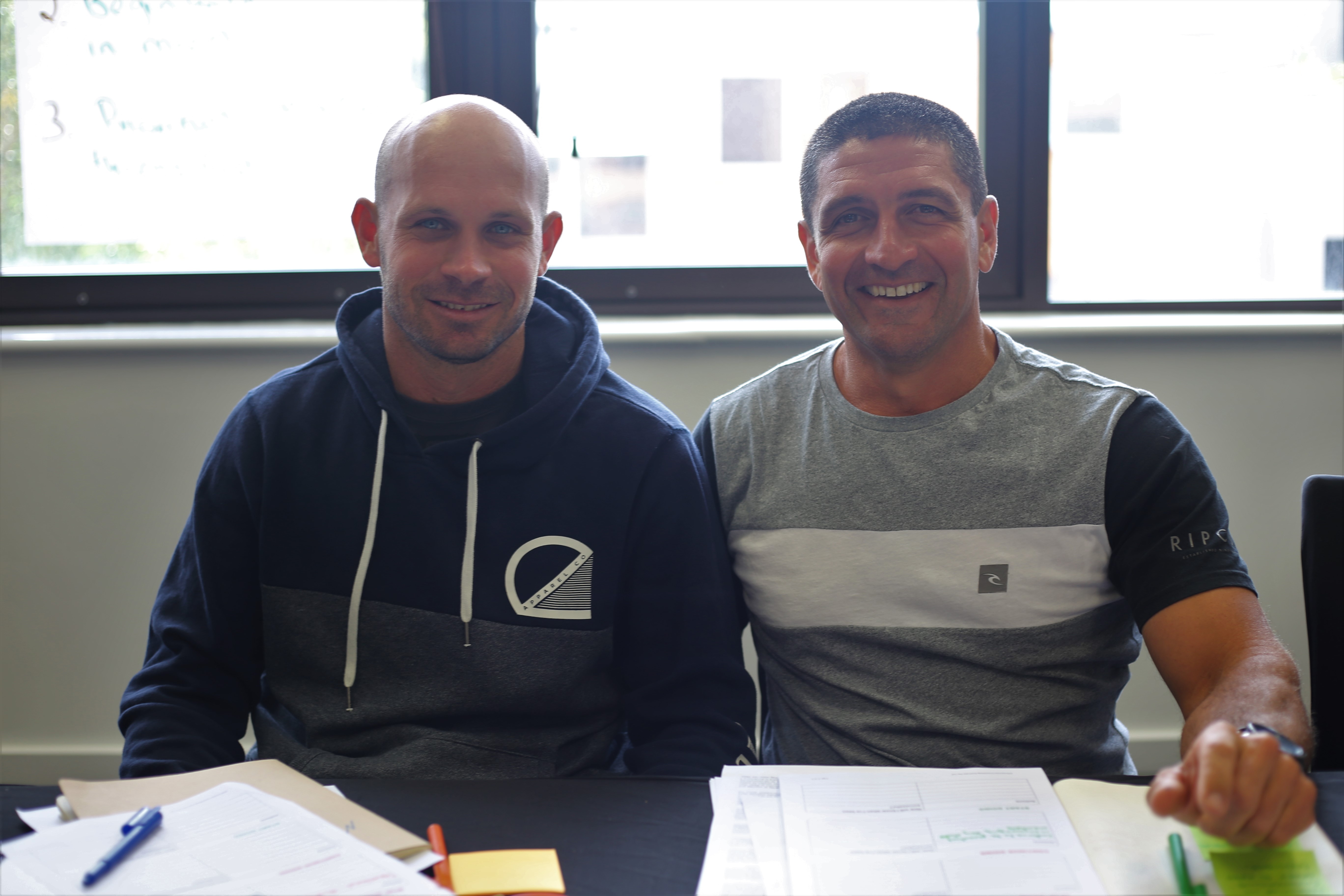 In a room filled with colourful butcher's paper, post-it notes and connector pens, a speaker holds the attention of a small, engaged audience.
It's fitting that the group seems to take it all in – the topic being discussed is 'listening'. A simple concept, but not without its challenges, as the workshop facilitator explains.
Sitting around the table are emerging leaders from nine different horticultural industries.
They're wrapping up their time with the LEAD Program, aimed at equipping them with skills to take on the next phase of their career.
This is the second group involved in LEAD and their second face-to-face workshop.
"This workshop here in Brisbane has focused on personal leadership – how you grow yourself as a leader in industry, but also in business and your personal life," organiser Dianne Fullelove said.
"The first face-to-face workshop looked at how you operate in the wider world – engaging with government and your industry bodies, for example."
The LEAD (Leadership Exploration and Development) program was designed to give participants a chance to collaborate with people from a range of industries and develop practical skills to make a difference – be it on-farm or in their wider field. Through workshops and webinars, it's delivered an introduction to a range of topics, including crisis management, lobbying and managing teams.
"We asked the groups for feedback on what they'd done, even just since the first face-to-face workshop – some had gone on to other leadership programs, some had taken up new positions, some were lobbying their local council about an issue," Ms Fullelove said.
Banana growers Shayne Cini and Mick Horsford were among those at the final session.
"It's been really good," Mr Cini said. "Since I've been back there have been occasions where I've realised the relevance of what we learnt, particularly about personality and leadership styles."
"It was a really well run course," he added. "The facilitator was engaging and it got me out of my comfort zone with things like public speaking."
Both Mr Cini and Mr Horsford agreed that it was beneficial to learn about managing different employees and understanding their various needs.
"It also helped with ways to manage other problems on-farm," Mr Horsford said.
"On top of that, it highlighted the fact that a lot of the industries involved shared similar issues, with labour being the main one."
Ms Fullelove said that cross-industry collaboration had been key to the program's success.
"There's common issues and different perspectives. It's such a diverse group – in age, work and geographically."
Social media has been crucial too, with both groups able to link up and discuss ideas away from the formal sessions.
"The important thing now, going forward, is for industry bodies – like the Australian Banana Growers' Council – to connect with people who have done the program. They're fired up, they want to get out and get involved, and they need a pathway to do that."