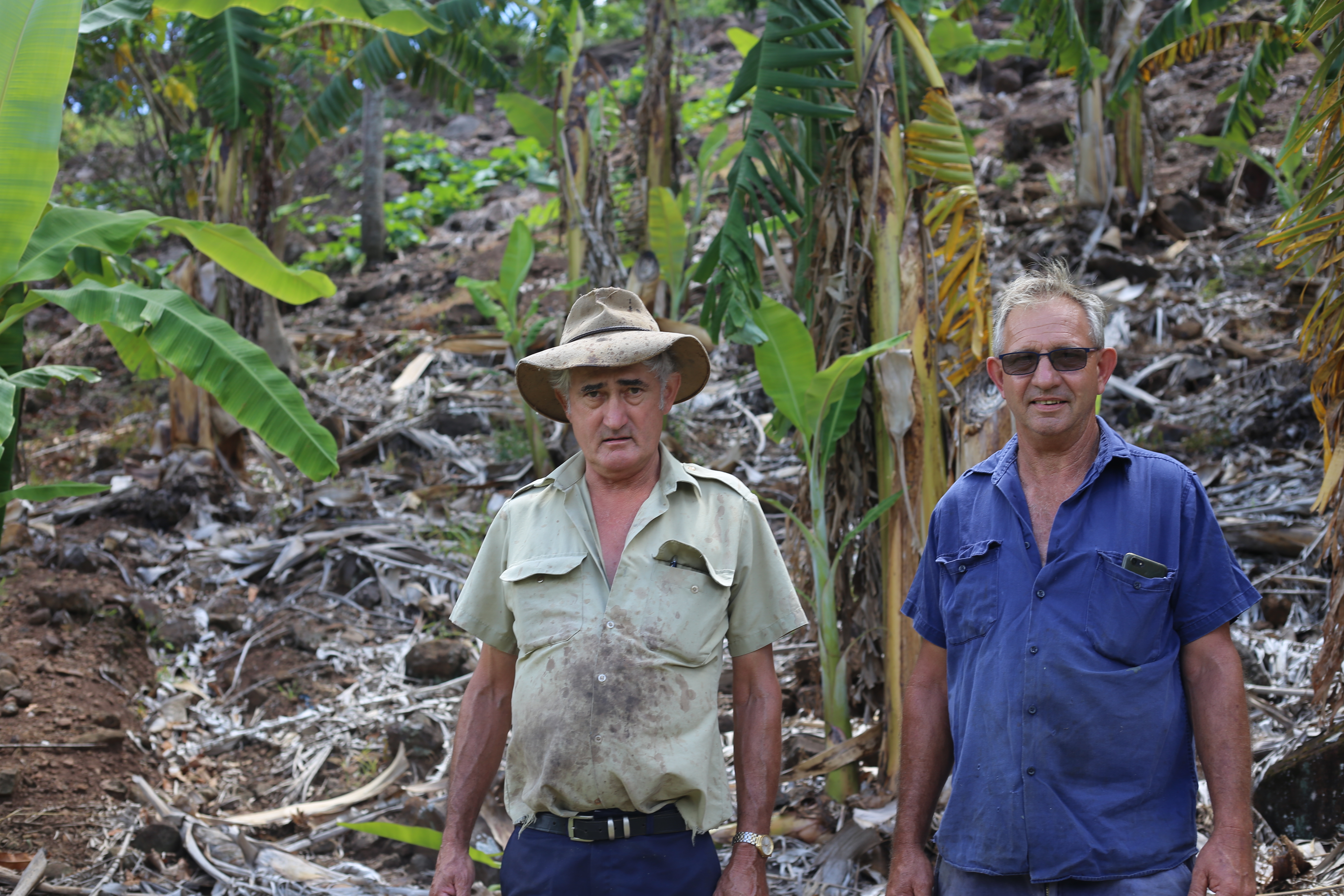 It'd be safe to say there are few banana farms with a better view than the Luxton family's in the Tallebudgera Valley.
Brothers Brian and Ian, along with Brian's wife Kathy, have about 20 acres of bananas on their South East Queensland property.
Being the subtropics, they're grown on a (very steep) hill – with the view from the top capturing some of the rolling hinterland.
The Luxtons have been involved in the industry for about 45 years, with Brian and Kathy now growing herbs alongside their Lady Fingers and Cavendish.
"It's a good lifestyle but it's hard work these days," Brian explained.
They sell their produce at local markets and directly from their farm, with regular customers often seeking out their Lady Fingers.
"People are certainly more interested in where and how you grow bananas now," he added.