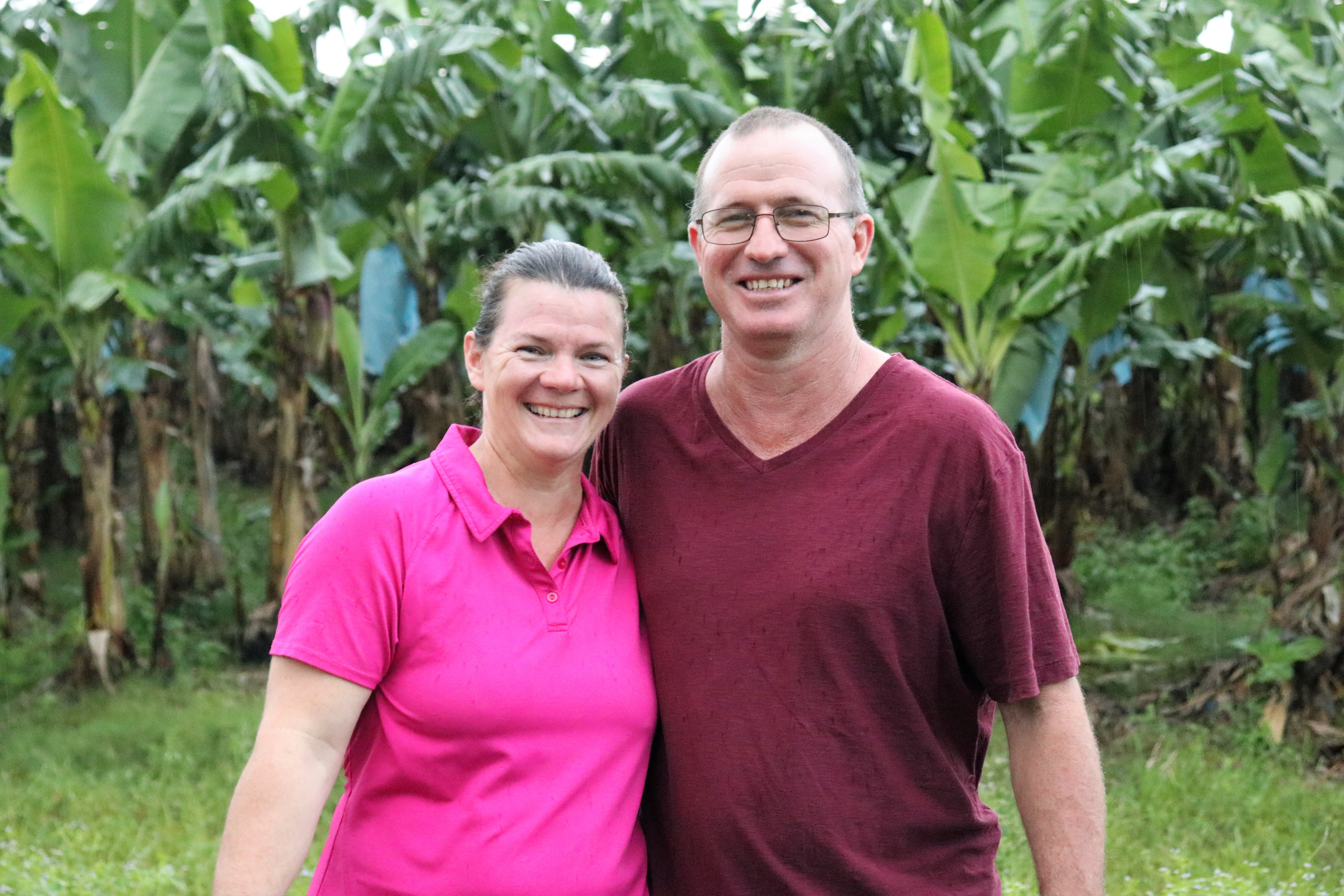 Shane and Rachel Zonta's passion for making real, environmentally beneficial change on their farm is infectious.
On top of that, the Tully-based growers and keen recreational fishos know that preserving their land and the Reef for future generations isn't just a labour of love – it makes good business sense.
Twenty years ago, the Zontas followed what were industry-standard sediment management practices that resulted in bare beds and inter-rows with no living ground cover.
Fast forward to 2018 and that has changed dramatically.
Shane and Rachel now operate with some of the best on-farm practices in the Australian banana industry.
"The catalyst for us occurred about six years ago, when we moved to FreshCare Environmental," Shane said.
The highly regarded program is designed to aid in achieving real environmental outcomes.
"That, on top of the industry's BMP Environmental Guidelines, increased our understanding of the benefits of inter-row ground cover."
On-farm adjustments
The Zontas have changed a number of practices in line with this knowledge, including introducing a herbicide wick-wiper into ground cover management.
The wick-wiper 'wicks' taller vegetation, using a minimum amount of herbicide to control the taller grasses and weeds over time. This has reduced the need for inter-row slashing, which in turn has reduced soil compaction and rutting. Essentially, it means more effective protection and promotion of lower ground cover and better sediment control.
Other measures introduced on-farm include grassed drains, spoon drains and practiced fallow periods.
Shane, with Rachel, has followed in his mother's footsteps, continuing to invest in riverbank maintenance and stabilisation over the years.
"Our property borders the Tully River – something we're very conscious of," Rachel said.
"We know restoration is incredibly important and we'd love to see more focus on this issue."
Boosting the business
While the Zontas are always seeking out ways to improve the health and productivity of their farm, as well as water quality, they've also noticed some bottom-line benefits.
Perhaps the most tangible of these came when they implemented the wick-wiper on farm. This has dramatically reduced the amount of time spent on slashing of the inter-rows. Not only have machinery maintenance and fuel costs dropped, but it's been another step toward that elusive work-life balance.
Other decisions, including new drainage systems, might be harder to quantify immediately but the increased efficiency will cut costs into the future.
Looking ahead
The idea of resting on their laurels is not one the Zontas are likely to entertain.
Despite decades of experience, they continuously investigate ways to improve their practices.
And while their focus is on good farming, the knowledge that they're helping safeguard the Reef for future generations provides added motivation – that, and maintaining a pretty spectacular place to cast a line.