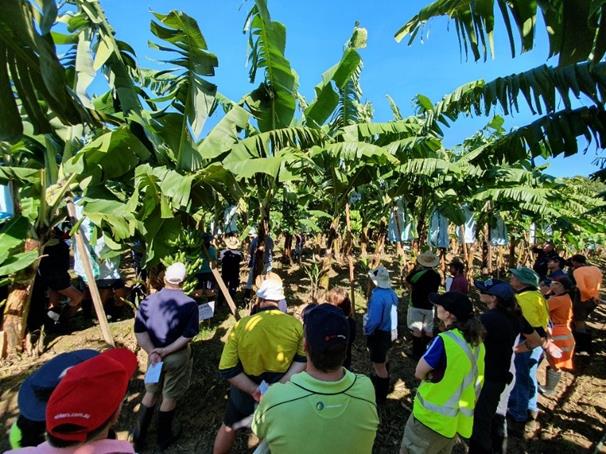 More than 50 people got a taste – literally – of new varieties being trailed at the South Johnstone Research Station in June.
Participants in a field walk organised as part of the National Banana Development and Extension Program were intrigued by the variation in the plant crop bunches of the different varieties.
"Growers were interested in the origin, agronomic observations and also the disease resistance of the 32 varieties," Principal Horticulturalist Jeff Daniells said.
A number of varieties were on offer for taste testing.
Growers also had the chance to view new nutrient rate trials, which aim to find the optimal range of nitrogen rates, taking into consideration agronomic and environmental factors.
For more information about the trials at South Johnstone Research Station, including the varieties, visit www.betterbananas.com.au or contact the Better Bananas team – betterbananas@daf.qld.gov.au
Keep an eye out for more opportunities to see the trials as they progress.