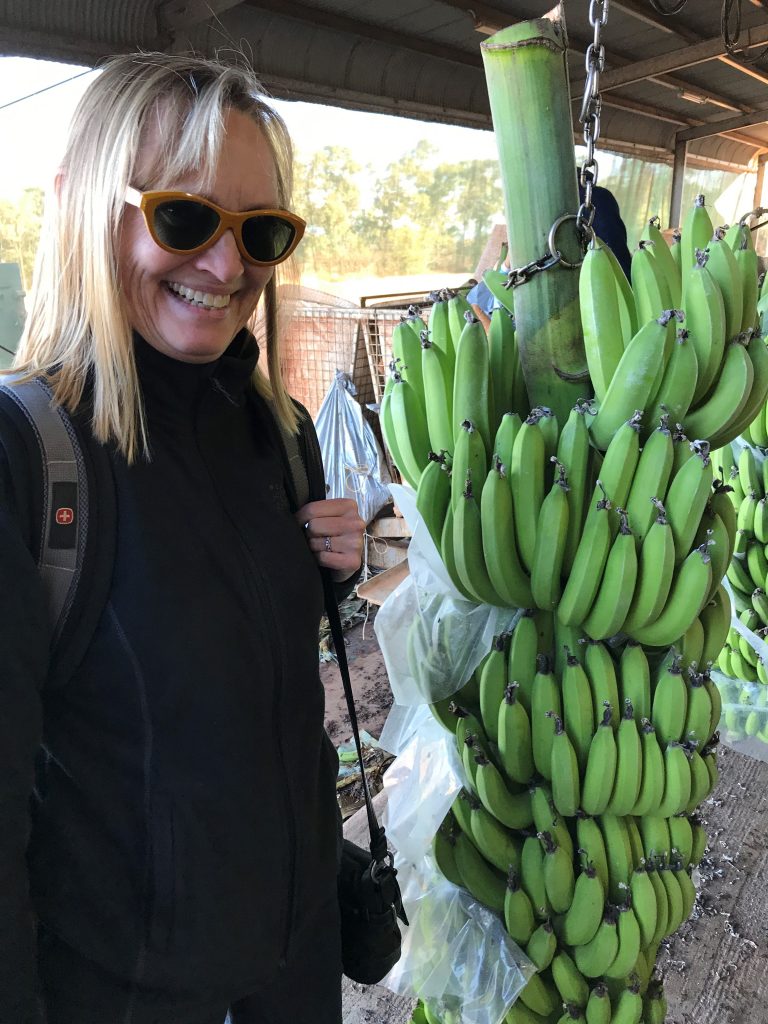 Banana growers will soon have access to another option when it comes to treating Yellow Sigatoka.
Dr Denise Manker, Director of Biologics with Bayer Crop Science, visited Australia in July to explain how disease control works with Serenade Prime.
"It [Serenade Prime] has been used commercially in bananas for control in many other countries, banana export counties, for Black Sigatoka," Dr Manker explained.
"But we hadn't done the work in order to get labels and claims for banana growers in Australia – and now we have."
Dr Manker said Serenade Prime has direct contact activity on the pathogen.
"It's an alternative contact product to something like mancozeb or chorothalonil, which can be used in programs with systemic products to manage resistance and get good control of the pathogen as well."
She points out that there are always concerns the systemic products could develop resistance – or have already, in some cases. By adding to the contact products available, with either tank mixes or rotations, these tools are available to growers for longer.
Dr Manker also noted some additional benefits of Serenade Prime, including that it can turn on the plant's own systemic defense system and that it is an environmentally friendly product.
"There's no non-target affects. In a world where consumers are demanding less chemicals and no residue in their produce, this is a product that doesn't have MRL (maximum residue limits) and has a very nice environmental profile."
Dr Manker said the Biologics division at Bayer had a focus on looking for tools that can help growers productively manage their crops in the face of many regulatory pressures.
"We usually don't have toxicology issues with these products. In Europe they've lost probably more than 50 per cent of their chemistry off the market because of toxicology issues. Australia is another country where they are very, very careful about what they'll register and what gets through. So Biologics really offers an opportunity for some new modes of action and new products."
The label extension for Serenade Prime, which is for foliar application, is expected to come into effect later this year.