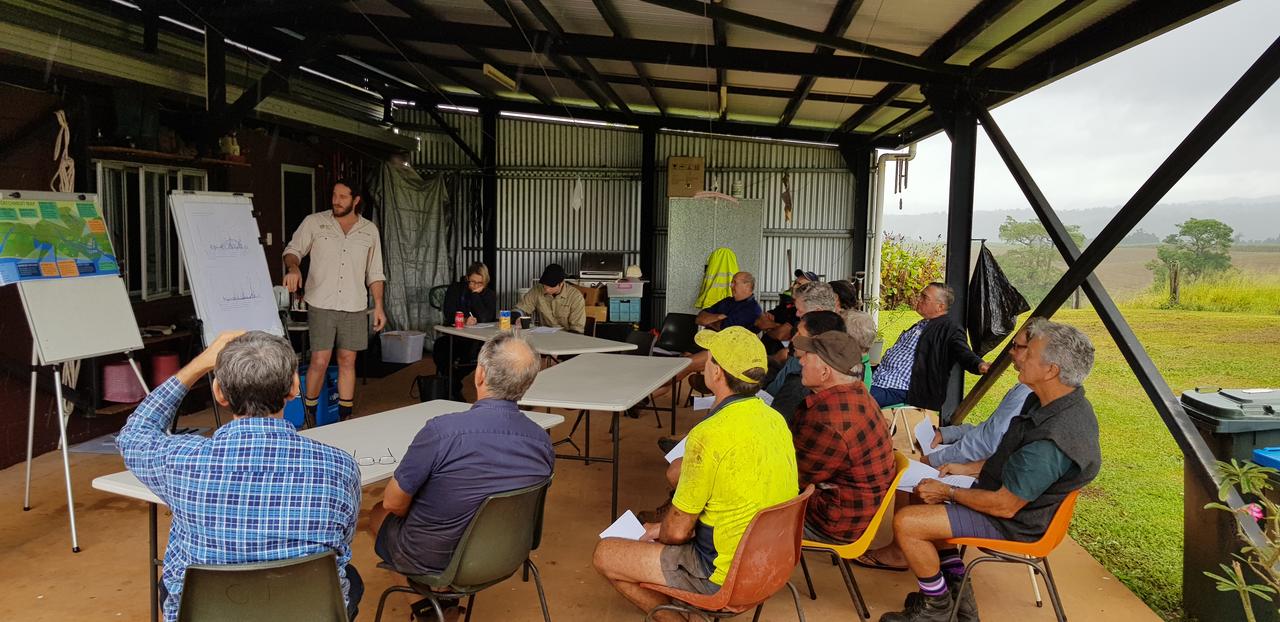 Tully and Johnstone growers have been working with the Wet Tropics Major Integrated Project (MIP) to sample their local waterways during the 2018-2019 wet season.
Data collected from 30 sampling sites has been communicated back to local growers, so that they can track how, when and where nutrients, sediments and pesticides are moving off farm. Innisfail grower Rob Zahra said it's important to have a finger on the pulse.
"It's beneficial for the industry to monitor what is leaving our farms, as agriculture is increasingly under the spotlight when it comes to water quality," Mr Zahra said.
Prior to the MIP, landholders could only access data collected at the end of the river system, with influence from lots of different land uses. Now monitoring happens at different spatial scales, and different sampling techniques and equipment are used depending on what we're trying to find out.
This includes:
• Paddock monitoring (runoff monitoring and shallow groundwater monitoring) to help understand how different management practices affect water quality.
• Sub catchment monitoring (routine monitoring and event-based monitoring) to track how water quality changes as it moves down the creek system through different land uses and land types.
• End of catchment monitoring to track the long term trends in water quality entering the Great Barrier Reef lagoon.
The monitoring data takes about 6 – 8 weeks to analyse, and is reported back to growers at shed meetings. Twenty-one meetings were held to report on wet season sampling. Dry season sampling is continuing, and meetings will resume later in the year.
If you'd like to read more about the sampling techniques and equipment, visit www.terrain.org.au/mip/monitoring. To have a chat about anything to do with water monitoring (or the MIP), contact your local MIP extension officer.
Maria Ribbeck (Tully) – 0436 634 411
William Darveniza (Johnstone) – 0436 622 084
The Wet Tropics Major Integrated Project is funded by the Queensland Government through the Queensland Reef Water Quality Program.