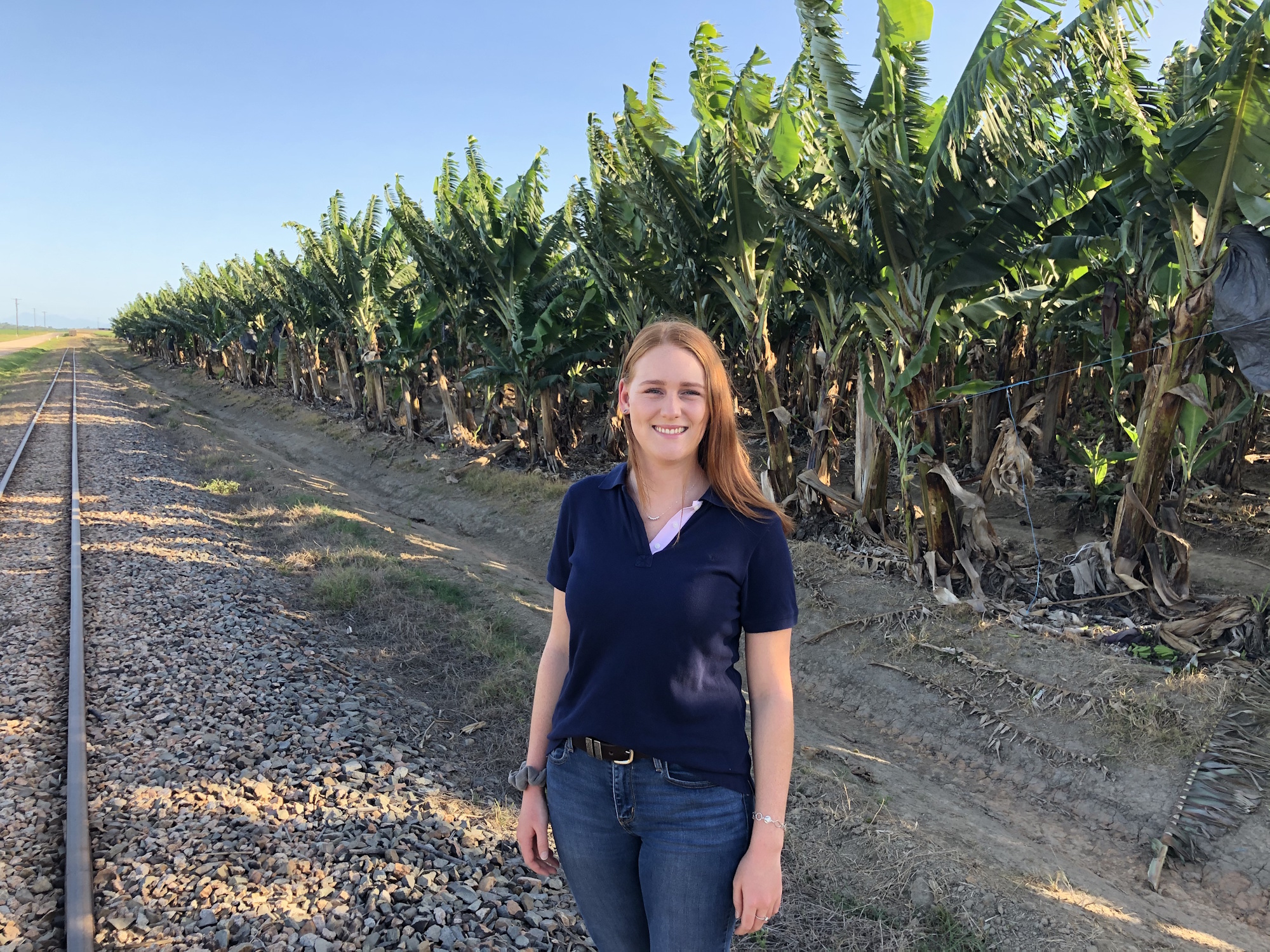 Hannah MacKay has been named the 2019 Mort Johnston scholar.
Ms MacKay is currently studying a double degree in Agribusiness and Sustainable Agriculture, majoring in Horticulture, at the University of Queensland.
A Tully local and part of the MacKay banana farming family, her interest in the industry began at an early age.
As well as working on the farm during school and university holidays, Ms MacKay said the detection of Panama TR4 on the family's Bolinda property had really opened her eyes.
"Biosecurity is a really interesting process," she said, noting that while they already had some measures in place, the presence of the disease meant a real change in thinking.
"It definitely made me a bit more passionate about the industry and made me realise that we're pretty lucky to be farming bananas. It's such a close knit community. There is so much support – I think it wouldn't be a bad industry to work in!"
Plant health is certainly one area of interest to Ms MacKay, but she's thoroughly enjoying the Agribusiness side of her degree too.
During her time as the Mort Johnston scholar, she'll undertake work experience and is looking forward to seeing how other farming businesses do things.
"In addition to that, just being so far away from home, the scholarship will certainly help me out," she said.
The Mort Johnston Professional Development Scholarship honours the memory of an industry great. It provides financial assistance and work placement to a University of Queensland student seeking professional development in ways that will ultimately benefit the Australian banana industry.