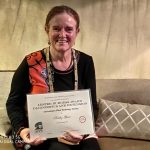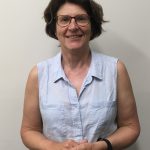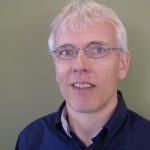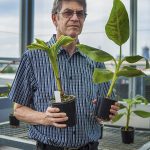 Lester Burgess Award (Diagnostic and Extension)
Kathy Grice
Ms Grice has enjoyed a long and distinguished career as a diagnostician, extension practitioner and researcher across a range of crops in tropical Queensland. Her most significant contribution has been to the banana industry. Kathy and her team were instrumental in providing crucial diagnostic support during the black Sigatoka eradicationcampaign, the first successful eradication from a commercial growing region in the world. Kathy has had significant involvement and leadership in response to new banana pathogen incursions, development of a new technique for monitoring fungicide resistance in yellow Sigatoka, authored several diagnostic manuals and has regularly contributed to scientific literature.
Fellows of the Australasian Plant Pathology Society
Professor Elizabeth Aitken
Prof Aitken has been an active member of the APPS and took a lead in the scientific program for the 2017 conference. Her publication record is outstanding. The major areas of Prof Aitken's research have included a sustained contribution to our understanding of a range of important diseases, especially the Fusaria in tropical plants such as bananas and ginger. She has been active in the genetics of plant-pathogen interactions, molecular aspects of pathogenicity and the development and application of disease diagnostics.
Fellows of the Australasian Plant Pathology Society
Professor Andre Drenth
Prof Drenth's contributions to tropical plant pathology have resulted in a substantial publication record and reputation both in Australia and across a great range of international project engagements. As a teacher and mentor, he has contributed significantly to the development of a new generation of plant pathologists while also serving as editor to a range of highly esteemed international journals. His research interests include Phytophthora pathogen and he is recognised as a national and international authority on diseases of macadamia and banana.
Fellows of the Australasian Plant Pathology Society
Associate Professor John Thomas
Prof Thomas has had an outstanding career in plant pathology, with a specific international reputation in virology. His crop specialties have been broad ranging in tropical agriculture, with an emphasis on gemniviruses affecting bananas. His role in the containment of these significant plant pathogens has been a continuing effort in germplasm conservation. He is co-convenor of the International Network for Improvement of Banana and Plantain. Prof Thomas led the citrus canker diagnostic response in Queensland in 2004 and continues to be engaged in international virology projects throughout South East Asia and Africa.