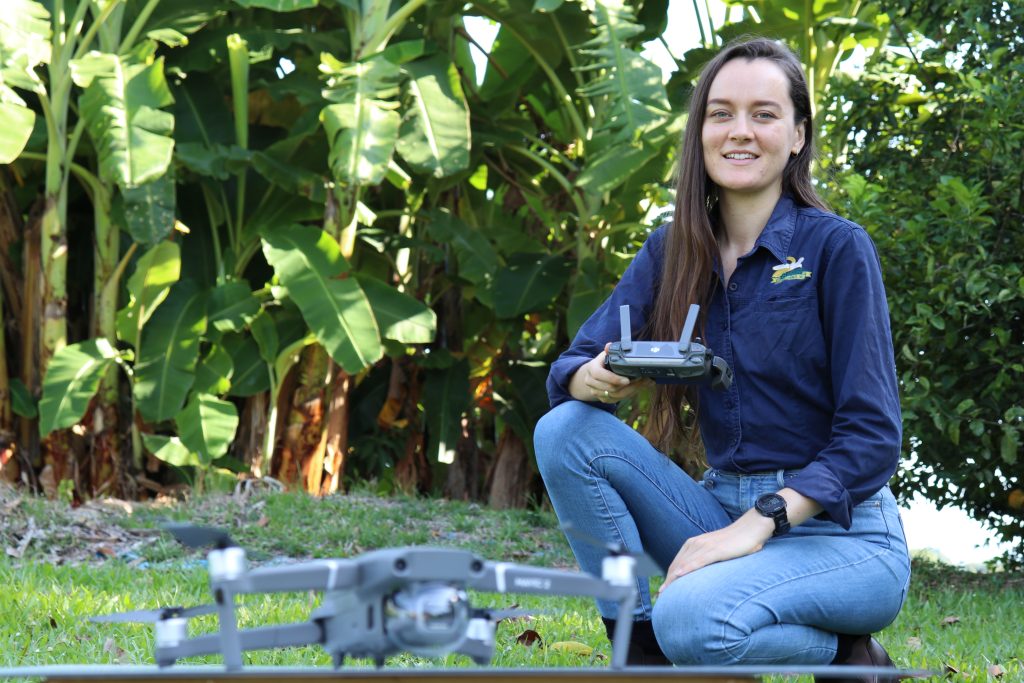 Since December last year, the ABGC Best Practice team has been flying a small drone over 40 farms across the Johnstone and Tully catchments to capture high resolution images of banana paddocks.
These images are being used as part of a project funded by the Department of Agriculture and  Fisheries (DAF) to help the ABGC team better understand and measure ground cover across the industry, which is important for reducing soil and nutrient losses on farm.
By coupling the drone images with a grower survey about land characteristics and farming practices, the team is hoping to gain greater insight into how banana growers can grow and maintain their good ground cover. The team would like to thank all of the growers who have participated in the project so far.
The drone images are also a great way to view farms from above, helping growers to spot interesting features that they may not be able to see from the ground. The team plans to continue utilising drone technology to support growers to maintain good cover and make farm plans.
Interested growers are invited to get in contact with ABGC Graduate Extension Officer Molly Blake at
molly@abgc.org.au to discuss.