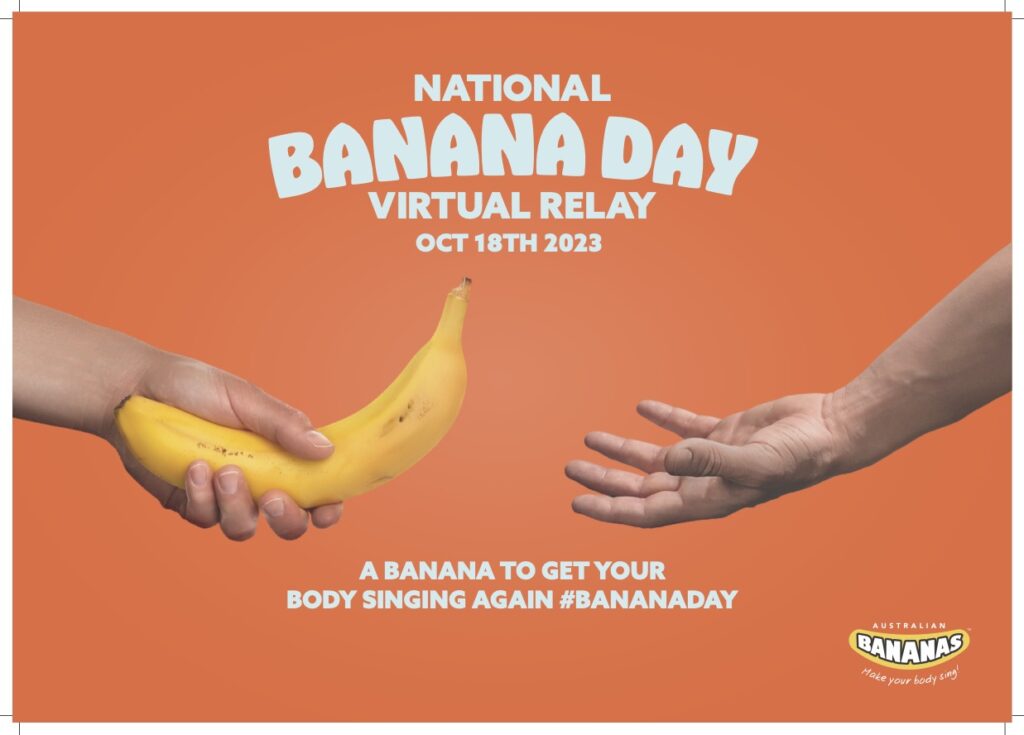 To celebrate National Banana Day, Australian Bananas is looking for growers willing to 'pass the banana' as part of The Virtual Banana Day Relay.
Australian Bananas has enlisted Olympian Jana Pittman to lead the charge and make bodies right across the country sing. Banana lovers will be asked to grab their favourite fruit and film themselves being active (think skipping, dancing or running), before passing the banana 'baton' left or right. Participants will be encouraged to share the footage on social media, using #bananadayrelay for friends, family and followers to join in.
As part of the launch, and to inspire others to get involved, Australian Bananas wants to create a short two-minute video to show how growers are getting involved, alongside Jana Pittman.
Record video content of you holding a banana and being active any way you choose – it could be in the packing shed or the paddock, or it could be your favourite form of exercise (from footy to hula hooping, whatever floats your boat!) Then simply pass the banana off to your left or right side. See example HERE
Please keep the recording up to 10 – 15 seconds. 
Once you've recorded, please upload the video and the talent release form (word document) to this folder: https://drive.google.com/drive/folders/1qIxZ9xjxfE2r_DQBHg00u5WK4ZlwedDC?usp=sharing
Name the folder:  your name, where you're from
Please see here an example for some inspiration HERE
Keep a steady hand so the footage isn't wobbly
Ensure the Australian Banana can be seen clearly in the shot and is seen being passed off
Make sure your background isn't too 'busy'
Ensure not other fruit is included in the footage
Video content to be captured in high resolution
Video content to be captured in in landscape
Have fun!