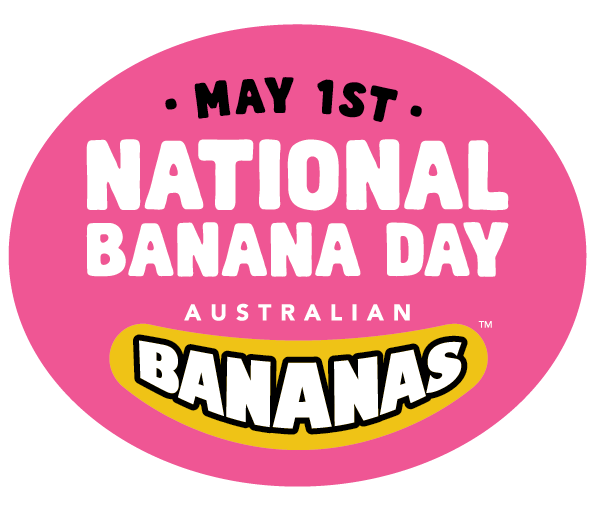 If you're reading Australian Bananas magazine, chances are you celebrate the much-loved fruit on a daily basis.
But on May 1, the rest of the country is getting on board for National Banana Day – an initiative of the team at Australian Bananas. It's about supporting the industry and the people who make it tick, by ensuring bananas are top of mind for all consumers.
National Banana Day will involve four core activities:
• PR/Media Engagement: Inviting media to National Banana Day, nutrition-based segments on morning television, banana drops to media
• Retailer Engagement: Seeking out partnership opportunities with key retailers
• Grower Profiles: Sharing the stories of growers in local and national media
• Day of Celebration: Celebrating at the Big Banana in Coffs Harbour on May 1, with ambassadors Billy Slater and Susie Burrell
The Australian Bananas team will also be hosting a social media competition for Australia's youngest 'Banana-ologist', a quest to find a young banana lover who can show the world how bananas power their day.
On top of this, fitness buffs and active families in Sydney will also benefit from a Banana bootcamp, where participants will tackle burpees while they learn about banana health benefits.
In fact, health will be a key focus with leading dietician and Australian Bananas ambassador Susie Burrell excited to be on board.
"Australian Bananas have a wide range of nutritional benefits – packed with natural carbohydrates, vitamin B6 and potassium, making them ideal in combating muscle fatigue and enhancing optimal brain function," she said.
Hort Innovation Marketing Lead, Elisa King said: "Australian Bananas are encouraging all Aussies to 'Peel Good, Feel Good' on May 1 by grabbing a banana from their nearest store."
"Supporting Australian growers is important to fostering the industry and ensuring we continue to provide Australians with the highest quality produce," she said.