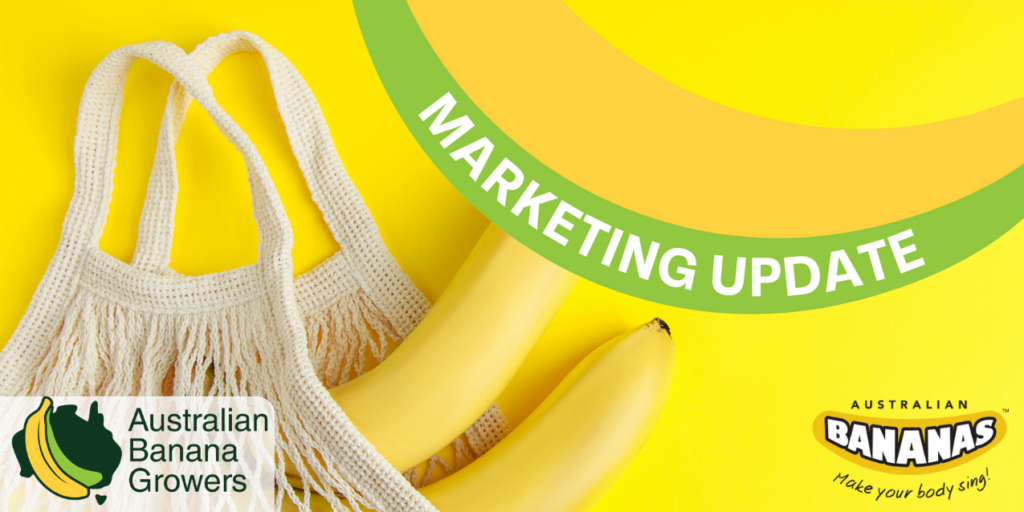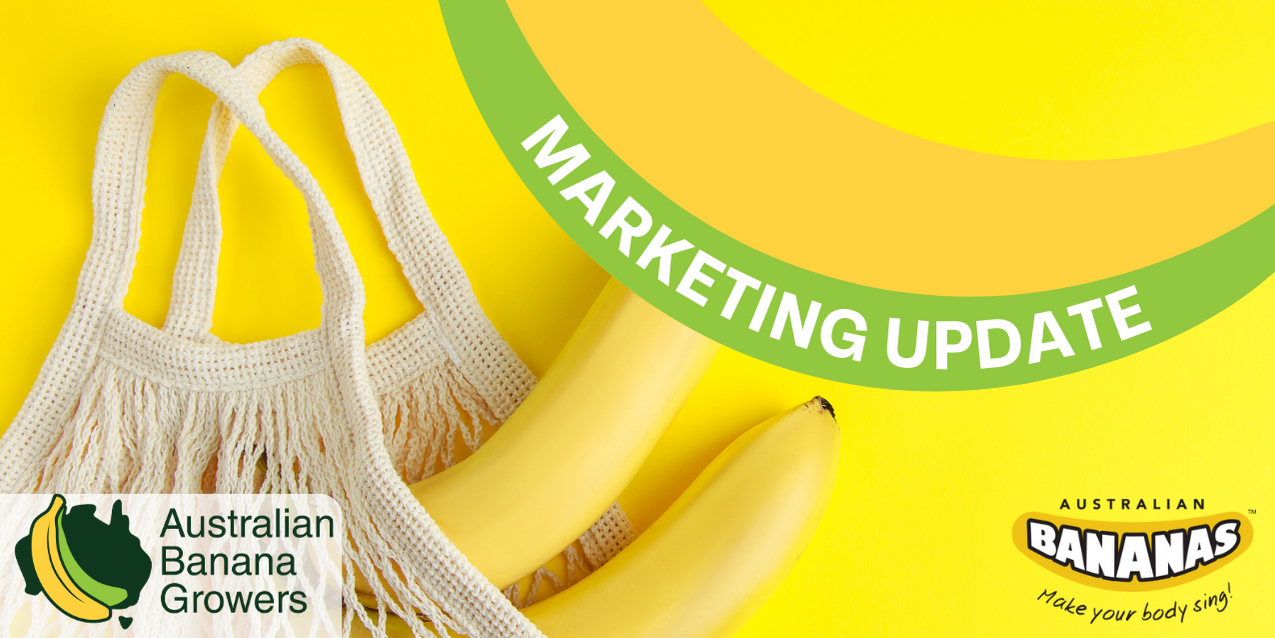 Out of Home

More than 1600 panels featuring the 'Whatever your thing, make your body sing' tagline were displayed close to grocery stores between 7 August and 31 October. This included 313 bonus panels delivered through Australian Bananas media negotiation.
The panels aim to keep Australian Bananas top of mind for consumers, prior to entering a store. The Australian Bananas out of home message reached 2.5 million people in metropolitan Australia and over 750,000 grocery buyers in regional Australia.

Radio

The 'Whatever your thing, make your body sing' campaign was heard on Nova and Coles radio from 7 August to 26 November, in both regional and metropolitan markets.
Radio is a cost-effective activity to keep Australian Bananas top of mind throughout the day, with reach exceeding 3 million people by 31 October. This represents 55 per cent of the total demographic.
Australian Bananas ran 15 second advertisements, rather than traditional 30 second advertisements, to maximise message reach. On average the Australian Bananas message has been heard 4.6 times by listeners.
Social

Social media continues to reach millions of existing and potential banana consumers. Meta (Facebook and Instagram) reached over 4.7 million people during the reporting period, while TikTok reached more than 1.4 million.
Bananas TV

Banana television advertising commenced on 11 September for this half of the year (July-December) and wrapped up on 12 November. Advertisements on catch-up TV are ongoing.
The TV campaign aims to create mass awareness of bananas in Australia. To do this, Australian Bananas run advertisements nationally across metropolitan and regional markets. These markets include Sydney, Melbourne, Brisbane, Adelaide, Perth, Northern and Southern NSW, Victoria and Queensland.
Australian Bananas purchase a combination of approximately 60 per cent of top programming shows and 40 per cent shows that are live throughout the day. This strategy ensures a range of unique audiences are captured.
The strategy also aims to secure spots that are cost efficient, to maximise the number of people reached. Through TV, Australian Bananas has reached 3 million grocery buyers (18+) in metropolitan markets and 1.4 million grocery buyers (18+) across regional markets.
You may have spotted bananas during:
Channel 9 News
Farmer Wants a Wife
7 News
Sunrise

National Banana Day

To align with fewer public holidays, school returning and commencement of the retail week on a Wednesday, the date of National Banana Day in 2023 will be moved to October 18.
The change has been implemented following industry feedback regarding the opportunity to improve the timing of the day of national celebration.
The change will be implemented going forward, with the date changing slightly each year to reflect mid-October, on a Wednesday.
Back to School

The 2023 Back to School 'Champion Banana' campaign will be live from 16 January, 2023 and will feature a strong retail presence.
The campaign will showcase bananas as a convenient lunchbox essential that provide long-lasting energy to make the bodies of little and big champions sing.