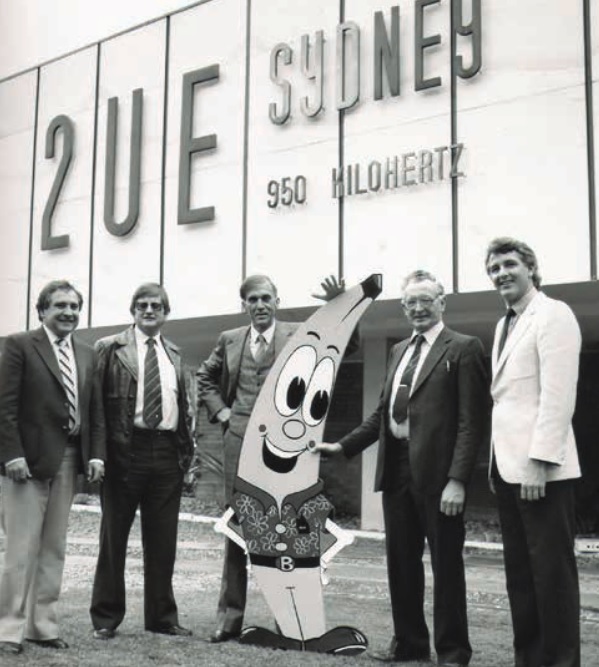 Jim Dobson, one of the Australian Banana Growers' Council's longest-serving Chairmen, passed away on December 20 aged 92. 
Chairman for six annual terms between 1977 and 1988, Mr Dobson was from Morayfield and farmed bananas in South East Queensland and in North Queensland where some of his family members farm bananas, near Innisfail. This tribute is an extract from a family eulogy.
James Alfred Dobson, commonly known as Jim, Jimmy or Bluey, was born on 30th September, 1923 at Caboolture Hospital.
His childhood was spent on a farm at Morayfield with his parents and two older sisters, Jean and Mavis, and younger brother Roy.
Once finished school, he worked on the family farm and joined the C.M.F (Army) in December 1941, transferring to the Navy in June 1942.
He was a good shot and passed many of his shooting exams with flying colours.
It was with these qualifications that he spent most of his Navy life on the guns.
During the war, he was posted to the UK and it was here that his brother-in-law, Bill Warman, introduced him to Hilda.
Romance soon followed and after the war ended she travelled halfway around the world to come and live with dad.
Their marriage lasted more than 66 years and in this time Les was born in 1948 followed by Sue l8 months later, then Bruce two years later and Rodney l8 months after and lan came long three years later.
Dad farmed chickens for egg production, citrus, macadamia, corn and sweet potato.
He and his brother-in-law Jack Lindsay were the main egg loaders at Morayfield Railway Station from 1954 to 1957. In 1957 they formed the chicken hatchery business of Lindsay & Dobson.
When the chicken industry began to falter, dad and Jack decided to head into banana farming.
This was done on a farm at Yandina, owned by a few of Jack's brothers. After that, they went into bananas at Landsborough and Beerwah.
In 1971/1972, a farm was bought in North Queensland. It is still being run successfully, by Ian's wife, Judy.
Dad was involved with many different Committees or Boards, including the Australian Banana Growers' Council.
As we all grew up and were married, dad looked forward to the grandchildren arriving.
With 12, and most living in North Queensland, he and Mum were only too happy to head north for weeks at a time, if meeting commitments permitted.
They tried to go for school ceremonies and important things for each of them.
With the family expanding and four great grandchildren to add to it, dad was always happy to see them.
In their later years, with mum's health becoming worse, Ian persuaded them to move to RSL Fernhill Village in Caboolture and dad remained there after mum passed away, moving into the hostel and then the nursing home section six months ago.
All of his later life, he felt compelled to still try and run the farm.
He always wanted to know what was happening and liked to give his input, whether the family wanted to hear it or not!
When Ian became sick and when he passed away, this really affected dad.
He and Ian would talk on the phone for an hour or more, usually most nights, so it gave dad a picture of what was happening on the farm.
He was keen to hear all about it – the prices of bananas and whenever we would take him to any fruit shop, he always inspected the fruit, and we would usually hear if it was up to scratch.
Les, Sue, Bruce, Rodney & Ian's family wish to thank the staff of RSL Fernhill Village and RSL Care Nursing Home for all help, attention and care of our dad, while he was a resident.
Dad passed away peacefully on Sunday 20th December